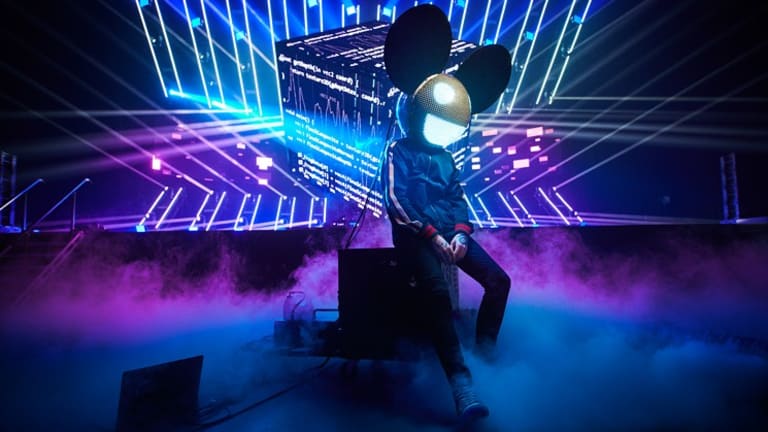 deadmau5 Launches New Instagram Account for Cube V3
deadmau5' new Instagram account will be dedicated to daily Cube V3 developments.
deadmau5 (real name Joel Zimmerman) took to Reddit today to announce he created a new Instagram Account devoted to his stage show. It looks as if the producer is just playing around with the program but it is possible this could be featured at his upcoming Cube V3 shows. 
The five posts so far seem to display a series of cubes designs, each with its own unique graphics and animation. Muted instrumental tones accompany each post. It looks as if Zimmerman is having some fun here. 
The Cube V3 tour is set to be a spectacle for fans to awe over. The structure is constructed to change positions for 90 degrees into 45 degrees and rotate a full 360. The production was created in conjunction with Chris Schroeder of Chris Schroeder Productions, and technical design by Collyns Stenzel. Practicing with these graphics are sure to give his audiences even more to look forward to. 
deadmau5' Cube V3 North American tour runs from September 12th, 2019 through February 9th, 2020. Tickets are on sale now at ww.cubev3.com. 
FOLLOW DEADMAU5:
Facebook: facebook.com/deadmau5
Instagram: instagram.com/deadmau5
Twitter: twitter.com/deadmau5
SoundCloud: soundcloud.com/deadmau5