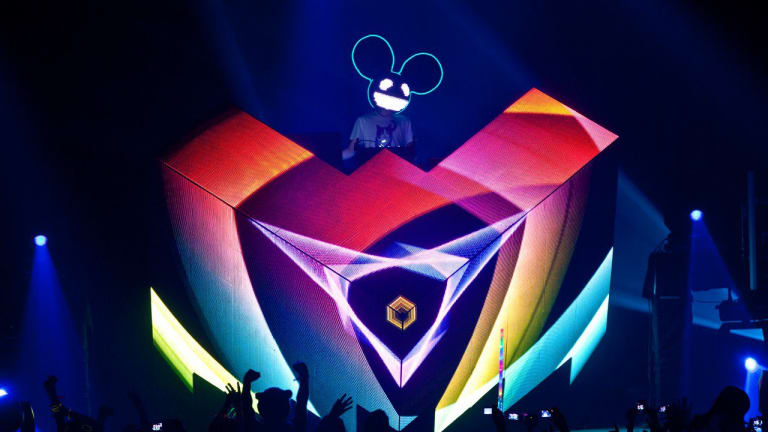 deadmau5 Plays Unreleased IDs at Cube 3.0 Rehearsal Show
deadmau5 is preparing to launch his Cube 3.0 production at Ultra Music Festival later this month.
deadmau5 has been rehearsing the visuals for his brand new Cube 3.0 production. During his rehearsal show at Park City Live in Park City, Utah, he played what some are speculating to be two IDs from the dance music legend. 
A fan of the mau5trap boss recorded a ten-minute clip of his performance at Park City Live and uploaded the footage to his YouTube channel.
In the ten-minute video, you can hear what appears to be two new songs. Commenters have claimed the titles of the two tracks are "Saturn" and "Coasted" however, that information cannot be confirmed.
Long-time fans will fall in love with the two new tracks as some fans online have said they are some of their favorites from the Canadian superstar DJ/producer. 
deadmau5 recently shared footage of the initial rendering of the Cube 3.0 stage which will make its debut at Ultra Music Festival later this month. Along with the stage production teases, he released his mau5ville: level 3 EP last month, featuring music from himself and a number of mau5trap artists.
H/T: Your EDM
FOLLOW DEADMAU5:
Facebook: facebook.com/deadmau5
Instagram: instagram.com/deadmau5
Twitter: twitter.com/deadmau5
SoundCloud: soundcloud.com/deadmau5