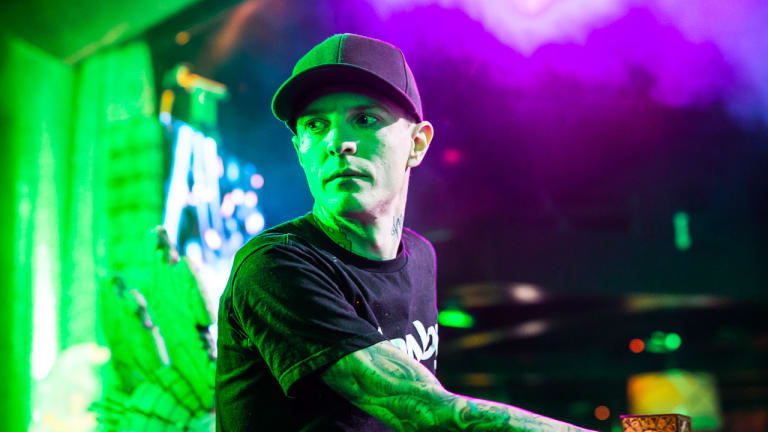 deadmau5 Accused of Making Transphobic Remarks During Online Argument
Is there room for deadmau5' brand of trolling in today's climate of trigger sensitivity?
A recent tweet made by deadmau5 A.K.A. Joel Zimmerman has resulted in more blowback than he likely anticipated. During a more or less routine round of trolling, the Canadian progressive house DJ/producer elicited outrage for statements that many consider homophobic and transphobic.
Zimmerman punctuated a war of words by making a crude joke at the expense of a Twitter follower. The below exchange followed, although the tweets have since been deleted:
The controversial tweet in question reads, "It just illustrates the obvious fucking point here. women don't posses [sic] penises. you'll find out when you're older." 
Although Zimmerman's remark appears to have come more from a place of lighthearted gamer banter than one of outright bigotry, much of his fan base interpreted it as the latter. "So disappointed to find out deadmau5 is posting transphobic statements about what genitals define a woman," writer Amanda Jette Knox tweeted. "But not as disappointed as my kids are going to be. Last year, we took our trans daughter to his concert in Montreal for her birthday. She's been a huge fan."
Zimmerman tweeted the below apology soon after:
The careers of other electronic music artists who have expressed more explicit homophobic and transphobic views have met untimely fates in recent years. After Lithuanian progressive house artist Ten Walls posted a homophobic Facebook rant in 2015, he was removed from countless festival lineups. Icelandic techno producer Bjarki faced similar cancellations when his label mate Johnny Chrome made insensitive remarks about transgender Brooklyn artist Octo Octa.
At the time of writing, no promoters or other music professionals have issued statements suggesting that they wish to discontinue business relationships with deadmau5.
Follow deadmau5:
Facebook: https://www.facebook.com/deadmau5/
Instagram: https://www.instagram.com/deadmau5/
Twitter: https://twitter.com/deadmau5
SoundCloud: https://soundcloud.com/deadmau5