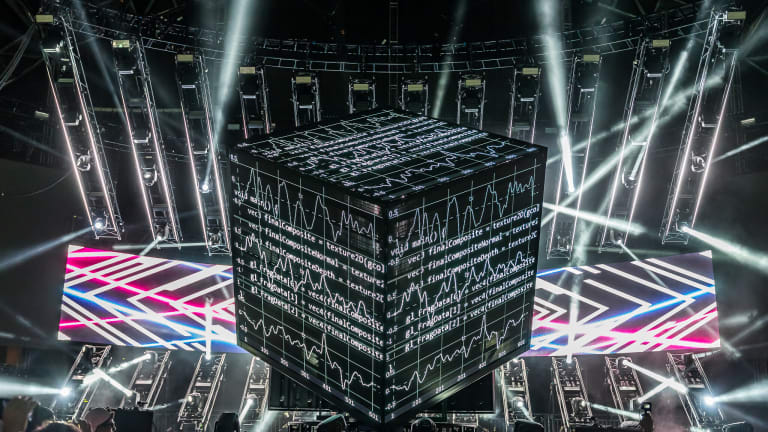 deadmau5 Shares Video of Ultra Music Festival Cube 3.0 Show ft. LIGHTS
Relive one of the high points of Ultra Music Festival 2019 right now.
After much deliberation, deadmau5 unveiled his anticipated Cube 3.0 stage show at the 2019 edition of Ultra Music Festival. He'll take the setup on the road with him for the Cube V3 tour this fall - and what better way to whet the appetites of eager fans across North America than to give them a preview of what lies in store?
deadmau5 (real name Joel Zimmerman) shared a recap video of his Ultra performance to his YouTube channel. Set to his 2018 single "Drama Free" featuring LIGHTS - who appears in much of the footage - it chronicles the steps leading up to the production of such a larger-than-life spectacle.
As its name suggests, the Cube 3.0 is the third incarnation of a stage show devised by Zimmerman. In an effort to keep ticket scalper bots from keeping legitimate deadmau5 enthusiasts from getting ahold of tickets to stops on the Cube V3 tour, he's adopted the Ticketmaster Verified Fan system for online purchases.
deadmau5' Cube V3 North American tour runs from September 12th, 2019 through February 6th, 2020.
FOLLOW DEADMAU5:
Facebook: facebook.com/deadmau5
Instagram: instagram.com/deadmau5
Twitter: twitter.com/deadmau5
SoundCloud: soundcloud.com/deadmau5