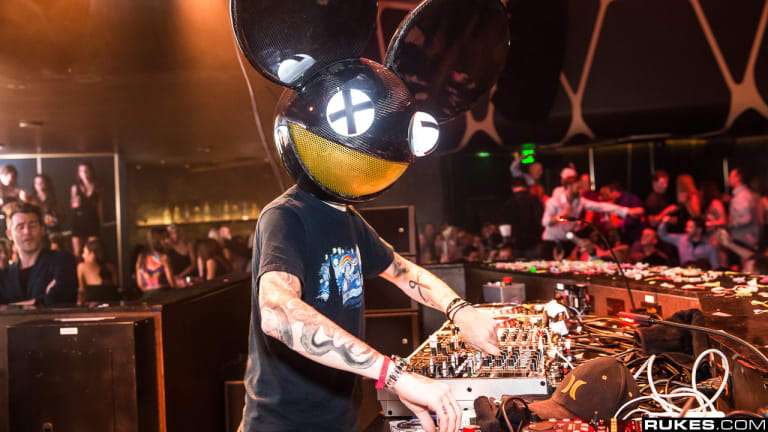 deadmau5 Drops Uplifting New ID During Verti Music Hall Performance
It's been too long since deadmau5 treated the horde to new music.
It appears as though deadmau5 has exorcised some of his recent demons in the studio. The Canadian DJ producer recently performed at Verti Music Hall in Berlin, and a video clip of him playing an unreleased ID during his set has surfaced.
A marriage between elements of ambient and retrofuturistic synth work a la Eric Prydz, the track features an atmospheric melody that gives way to a galloping arpeggio. The grandiose motif from the beginning soars over the rest of the arrangement throughout, evoking mental imagery of celestial bodies not unlike the lights that can be seen shining overhead in the clip.
The ID begins shortly after the 53:00 mark in the video below:
Last month, deadmau5 (real name Joel Zimmerman) announced that he would be "going off the radar" after catching heat for tweeting remarks deemed insensitive by some. Last week he shared with his fans that time away from social media had improved his state of mind. Until he returns, it appears that somebody else has been logging into his Twitter account to update the horde on shows and other announcements.
No title, release date or any other information has been revealed for the track debuted by deadmau5 during his Verti Music Hall performance at the time of writing.
FOLLOW DEADMAU5:
Facebook: https://www.facebook.com/deadmau5/
Instagram: https://www.instagram.com/deadmau5/
Twitter: https://twitter.com/deadmau5
SoundCloud: https://soundcloud.com/deadmau5