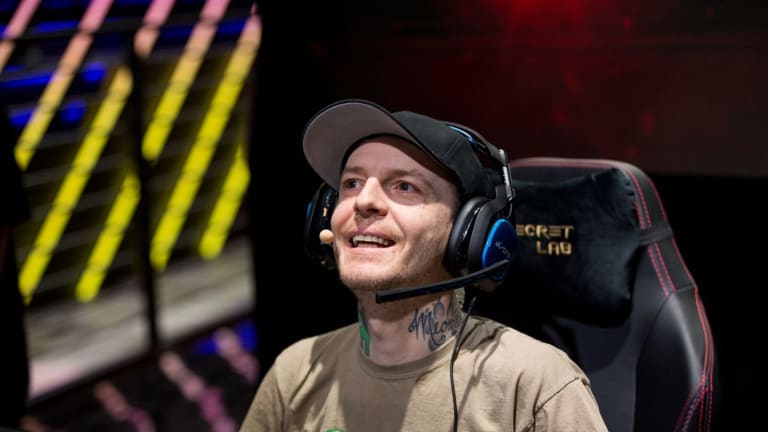 deadmau5 Wins Celebrity Gamer Competition at OGN Super Arena Launch
deadmau5' team's $20,000 earnings went to children's charity Extra Life.
It's no secret that deadmau5 is a big-time gamer, but his skills especially showed through this past weekend. The iconic DJ/producer took home a win at the OGN Super Arena launch event this past weekend, which saw influencer-led teams compete in rounds of PlayerUnknown's Battlegrounds.
OGN is a South Korean cable channel focused on game-related programs and esports matches. The OGN Super Arena is their newly launched L.A. studio. Going head to head with teams captained by Cloud9, The Try Guys and Jericho, deadmau5 (real name Joel Zimmerman) led his own to victory by winning three of the four scrimmage matches.
"With this event, our U.S. launch is now official and we are very excited to be able to unveil our new arena and studio for fans here and around the world," said CJ E&M America CEO DJ Lee. "We can't wait to show everyone the next phase in this journey."
The $20,000 prize awarded to deadmau5 will be donated to Extra Life, a charity whose fundraising efforts go to branches of Children's Miracle Network Hospitals. 
FOLLOW DEADMAU5:
Facebook: https://www.facebook.com/deadmau5/
Instagram: https://www.instagram.com/deadmau5/
Twitter: https://twitter.com/deadmau5
SoundCloud: https://soundcloud.com/deadmau5
Follow OGN:
Facebook: facebook.com/OGNesports
Twitter: twitter.com/OGNesports
Instagram: instagram.com/OGNesports
Twitch: twitch.tv/OGNesports
YouTube: youtube.com/ognesports