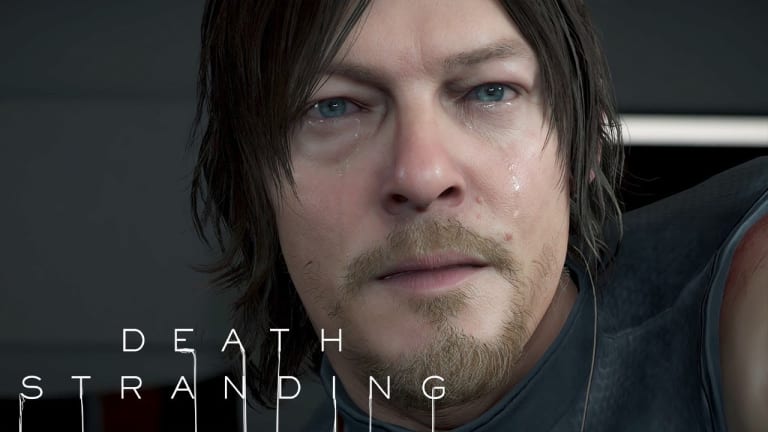 Major Lazer, Alan Walker, and Bring Me The Horizon to be Featured On Death Stranding Soundtrack
Major Lazer and Alan Walker are representing dance music on the Death Stranding soundtrack.
Sony Interactive Entertainment has partnered with RCA records and some of the biggest artists in the world to release an original soundtrack for the PS4 title Death Stranding. 
The album, titled Death Stranding: Timefall is set to feature music from Major Lazer, Alan Walker, Bring Me The Horizon, and more. According to the Playstation company blog, each artist featured on the album spent time at the Sony studios and found their unique path to contributing to the game's narrative. 
The title track on Timefall, "Death Stranding" by CHVRCHES is available now. Commenting on the Hideo Kojima-directed title, the band jointly stated, "[Kojima] has always been such a visionary in the gaming world and we were honored to be involved in the project. The concept of 'Death Stranding' is so unique and really felt to us like it was challenging people to care about the world they create — in the game and otherwise."
Death Stranding is a sci-fi thriller covering Sam Bridges' quest to save humanity from extinction. It is set for release on November 8th, 2019.
Death Stranding: Timefall Tracklist:
"Trigger" Major Lazer & Khalid
"Ghost" Au/Ra & Alan Walker
"Death Stranding" Chvrches
"Yellow Box" The Neighbourhood
"Meanwhile…In Genova" The S.L.P.
"Ludens" Bring Me the Horizon
"Born In The Slumber" Flora Cash
"Sing To Me" Missio
FOLLOW MAJOR LAZER
Facebook: facebook.com/majorlazer
Instagram: instagram.com/majorlazer
Twitter: twitter.com/majorlazer
SoundCloud: soundcloud.com/majorlazer
FOLLOW ALAN WALKER:
SoundCloud: https://soundcloud.com/alanwalker
Facebook: https://www.facebook.com/alanwalkermusic
Twitter: https://twitter.com/IAmAlanWalker
Instagram: https://www.instagram.com/alanwalkermusic/