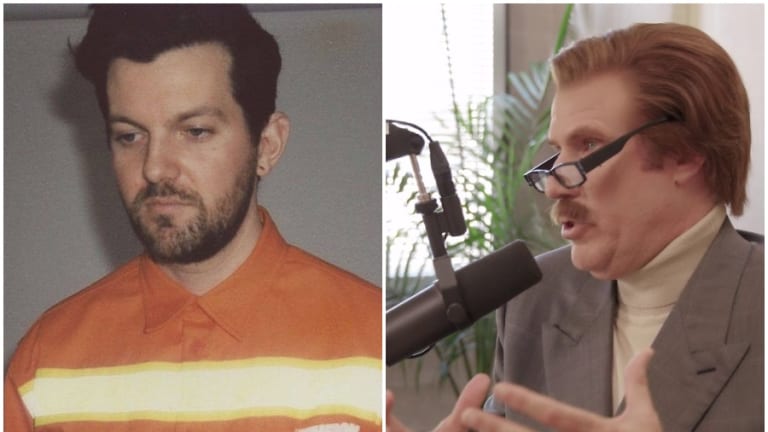 Dillon Francis Joins Will Ferrell for the Ron Burgundy Podcast
Will Ferrell's fictional Anchorman character interviews the EDM superstar.
Comedian and actor Will Ferrell created an iconic character for his 2004 hit comedy, Anchorman: The Legend Of Ron Burgundy. The character became so popular, Anchorman got a sequel, and Ferrell continued on with Burgundy for a new podcast produced by Funny Or Die and iHeartMedia, where he interviews guests in character. The latest guest on the podcast is EDM superstar Dillon Francis.
The comedic Ron Burgundy Podcast is bizarre and outlandish, with Ferrell staying in character as Burgundy and showcasing the character's uninformed and narcissistic nature. Francis is well known not only for his music but for his comedic nature as well, so he's quite a great guest for the show. 
Francis plays along with the Burgundy character and his equally misinformed assistant, Carolina Barlow, providing some comical conversations, but also shedding some light on the producer's career and life. The podcast touches on Dillon Francis' humanitarian efforts, hobbies, and influences, but mostly stays humorous in nature. 
This episode of The Ron Burgundy Podcast rounds things out with Francis revealing he has a new song on the way with lovelytheband, but the release date is still undetermined. 
FOLLOW DILLON FRANCIS:
Facebook: facebook.com/dillonfrancismusic
Twitter: twitter.com/DillonFrancis
Instagram: instagram.com/dillonfrancis
SoundCloud: soundcloud.com/dillonfrancis
FOLLOW THE RON BURGUNDY PODCAST:
Subscribe: iheart.com/podcast/the-ron-burgundy-podcast-30270227