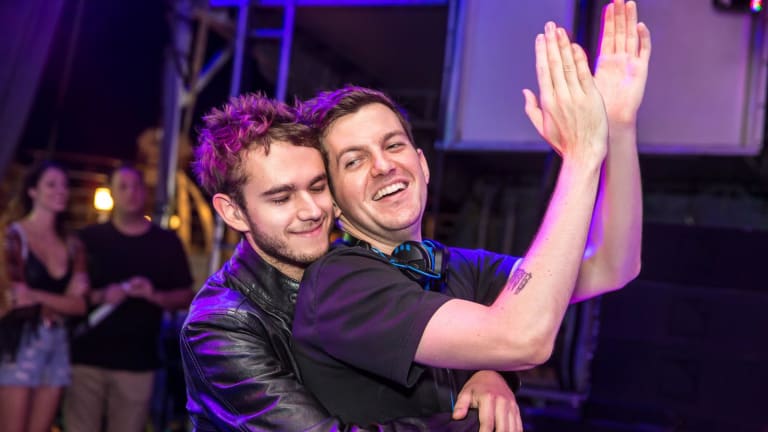 Dillon Francis Waxes "ZEDD" into Chest Hair After Getting 10K Retweets
As you might have guessed, Zedd himself contributed a retweet to the cause.
Dillon Francis is living up to his reputation as the unofficial class clown of EDM. After promising that he would wax German talent Zedd's name into his chest hair, he's delivered photographic evidence that he's held up his end of the bargain.
Last week, the "Get It Get It" producer took to Twitter to make his fan base an offer they couldn't refuse. In about a day, after the retweets of his original tweet surpassed the 10,000 mark, he responded with the following:
Zedd himself got behind the bizarre initiative, leveraging his own Twitter following to meet the goal. He tweeted:
Francis did not back down. Yesterday evening, he tweeted the following photos:
Francis has also revealed that he will soon share a video of the waxing, for which Zedd was apparently present. In the meantime, he will perform at Intrigue Nightclub in Las Vegas tonight, October 17th.
Follow Dillon Francis:
Facebook: https://www.facebook.com/dillonfrancismusic/
Twitter: https://twitter.com/DILLONFRANCIS
Instagram: https://www.instagram.com/dillonfrancis/
SoundCloud: https://soundcloud.com/dillonfrancis

Follow Zedd:
Facebook: https://www.facebook.com/Zedd/
Twitter: https://twitter.com/Zedd
Instagram: https://www.instagram.com/zedd/
SoundCloud: https://soundcloud.com/zedd