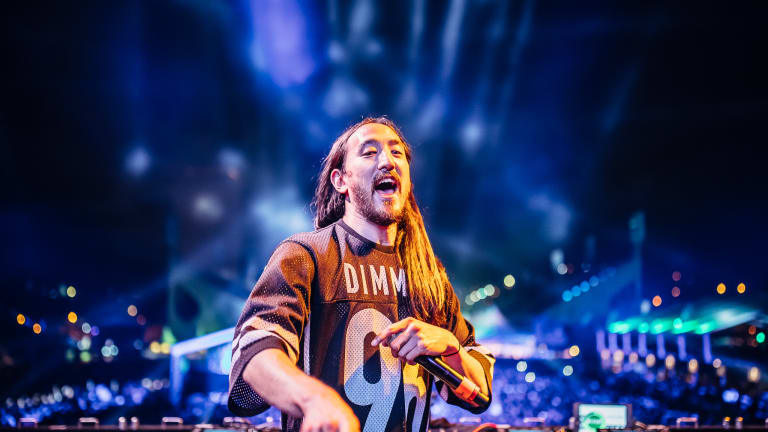 Dim Mak Pens Global Partnership with Warner/Chappell Music
This is a big step forward for the iconic label.
Steve Aoki's Dim Mak Records has officially inked a deal with Warner/Chappell Music, Warner Music Group's publishing arm. This deal is effective immediately, which means that big changes will soon be on the way.
What does this mean for the Dim Mak signees?
Warner/Chappell will officially take over Dim Mak's Publishing catalog. This catalog consists of electronic music favorites, ranging from Autoerotique, Garmiani, Henry Fong, Max Styler, Ookay, QUIX, Shaun Frank, Stööki Sound, and Viceroy.
"As Dim Mak continues to grow, having the right partners becomes all the more crucial. Warner/Chappell has been important to my development as a songwriter, and now I'm excited to expand that relationship to Dim Mak Publishing's talented roster of up-and-coming artists," states Aoki.
Steve Aoki founded Dim Mak back in 1996 and brought it up to be one of the music industry's most prolific, independent record labels and music lifestyle brands. Dim Mak is unique because of its grounded DIY musical movements and ethos. Bloc Party, The Bloody Beetroots, The Chainsmokers, Deorro, Keys N Krates, and a plethora of others' careers started at Dim Mak. "By any means necessary," Dim Mak relentlessly paves the way in promoting boundary-pushing music and culture.
"Steve is an extremely talented songwriter, artist and businessman and, for the past seven years, we've had the privilege of working closely with him, while both he and the Dim Mak brand have reached incredible levels of worldwide success. The music coming from Dim Mak is fresh and exciting, and we're honored that Steve and Lee have asked Warner/Chappell to help look after these amazing songwriters." - Marc Wilson, Senior Director, A&R at Warner/Chappell Music
Warner/Chappell Music is one of the world's leaders in music publishing. The empire music publisher has offices across 40 countries and continues to grow with deals like Dim Mak. With a catalog that goes back 200 years, it hosts a handful of the most legendary musicians of all time, including, Beyoncé, Eric Clapton, Alice Cooper, Green Day, Jay-Z, Led Zeppelin, George Michal, Madonna, Stephen Sondheim, and many others.
Congrats to Steve Aoki, the Dim Mak team, and Warner/Chappell!
Follow Dim Mak Records: SoundCloud | Facebook | Twitter | Instagram | Website