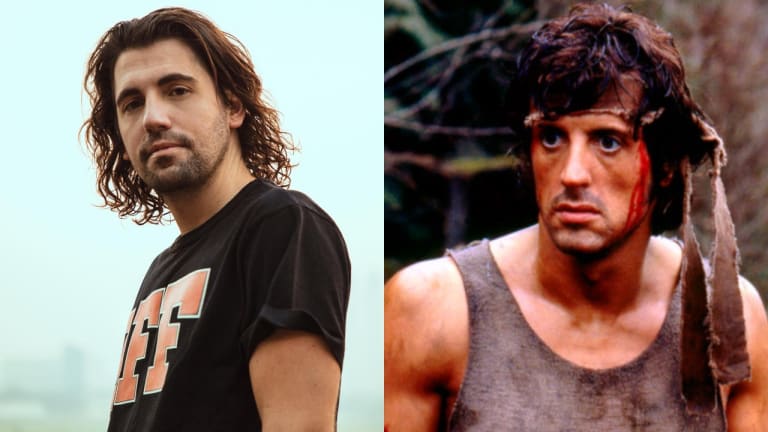 Dimitri Vegas has a Role in Sylvester Stallone's Final Rambo Movie
Dimitri Vegas will join Sylvester Stallone for his final portrayal as the legendary action movie character John Rambo.
Dimitri Vegas, one half of the dance music juggernaut Dimitri Vegas & Like Mike, has been cast in Sylvester Stallone's final Rambo movie.
According to a listing on the Internet Movie Database (IMDb), the Belgian producer will join the Golden Globe award-winning actor for the final movie in the iconic Rambo series. 
Rambo V: Last Blood's synopsis is as follows: 
"Rambo teams up with a journalist to track down and rescue a group of local girls that have been kidnapped by a Mexican sex trafficking ring, after trying to settle down to a quiet peaceful life stateside at the family ranch in Arizona after spending decades abroad."
At the time of writing, it is unclear what role Dimitri Vegas (real name Dimitri Thivaios) will play. 
Rambo V: Last Blood is not Thivaios first dive into the acting world. He has had roles in movies like Disney's Big Hero Six and even voiced Peter Parker/Spider-Man in the Dutch version of the Academy Award-winning, Spider-Man: Into the Spider-Verse. 
Just this week, Dimitri Vegas & Like Mike released their latest single, "B.F.A. (Best Friend's Ass)" featuring Paris Hilton.
Rambo V: Last Blood hits theaters September 20, 2019. 
H/T: Your EDM
FOLLOW DIMITRI VEGAS & LIKE MIKE:
Facebook: facebook.com/dimitrivegasandlikemike
Twitter: twitter.com/dimitrivegas
Instagram: instagram.com/dimitrivegasandlikemike/
Soundcloud: soundcloud.com/dimitrivegasandlikemike