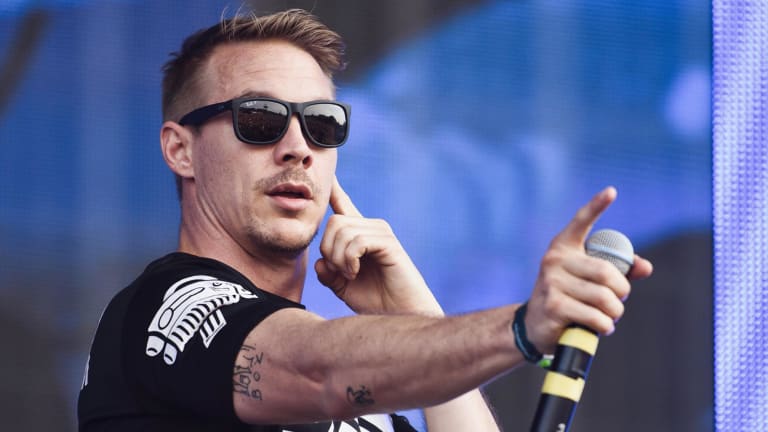 Diplo debuts Florida to California Mini Documentary [Watch]
Watch Diplo's journey as he rose to stardom in a compact 8-minute mini documentary chronicling his journey from where it all began to his most current EP and works.
Born Thomas Wesley Pentz, or as we all better know him today, Diplo, is and American DJ and Producer who is extremely talented and dawned many hats. As one of the most dynamic forces in electronic music right now, in addition to being one of the most sought after collaborators and producers, Diplo has worked with the who's who of the industry. From Beyoncé to Justin Bieber, and Madonna to Bruno Mars, you name them and its more then likely he will have collaborated with them at some point in his career. 
Diplo has teamed up with Director Kyle DePinna to break down his journey from where it began in Florida bringing us up to date with his current happenings in California, which he currently calls home. With the release of his mini-documentary Florida to California, they have chronicled Diplo's storied career to date, from his beginnings in South Florida to his rise to stardom in Philadelphia to his latest EP California, named for the state where it was made and where he now Iives and works.
The star studded documentary features Diplos long time friends and collaborators alike including Justin Bieber, Madonna, Snoop Dogg, Post Malone, Steve Aoki, Skrillex,Dillon Francis, and his Major Lazer bandmates Jillionaire and Walshy Fire among a ton more! 
While Diplo released his six track EP titled California a few months ago on his own Mad Decent label after a five-year hiatus from any solo releases, a new collection of remixes of the EP debuted this week. With new versions of the tracks from Keys N Krates, UNKWN, QUIX, Jarreau Vandal, TWERL& Max Styler, and Tony Romera. Check out the Remix EP here!
And don't miss out on watching the Florida to California Documentary below.