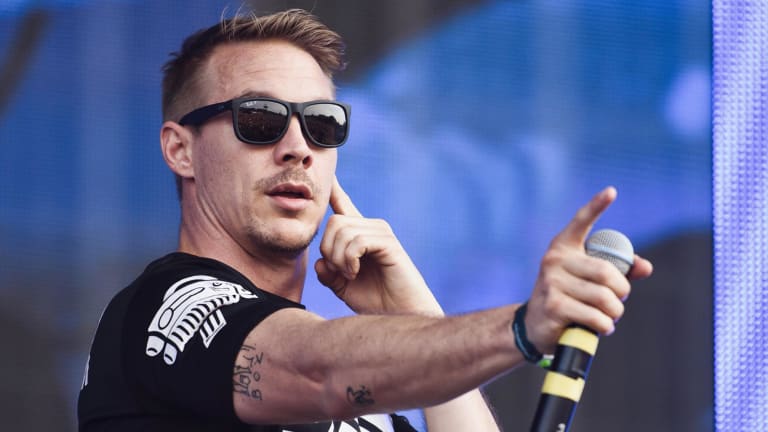 Diplo was Warned Working with Justin Bieber Could End His Career
Had Diplo listened to warnings about Justin Bieber, Jack Ü's biggest hit may not have happened.
Diplo has a proven ability to transcend genres when it comes to his music. In addition to his solo work as Diplo (real name Thomas Wesley Pentz) the superstar producer has brought about numerous different side projects from Major Lazer to Silk City, many of them going on to become household names.
Diplo's breakthrough work with Jack Ü and Justin Bieber "Where Are Ü Now" has been a topic of recent conversation. In an interview with Evening Standard, Diplo recalls being warned working with Bieber could potentially end his career. Pentz comments "At one point Justin was one of the most unpopular artists. But we thought, the music's going to cut through all of this, if we make something crazy and loud. And that's what we did."
The collaboration was released in 2015. At the time there was not much precedent for mainstream artists the likes of Bieber coming into the dance music arena. Despite the warnings, Diplo's intuition about the song was correct. He additionally recalls bringing Bieber to Las Vegas for a live performance of the song stating "We played our song and he was like, 'Wow, I've never seen people my age enjoying themselves.' That's what it is with pop music: at some point you have to grow into your own demographic. A lot of artists don't make it."
Bieber has since gone on to make quite a contribution to dance music in the four years since his debut. Diplo went on to place his faith in Bieber again a year later with the release of Major Lazer's "Cold Water."
FOLLOW DIPLO:
Facebook: facebook.com/diplo
Twitter: twitter.com/diplo
Instagram: instagram.com/diplo
SoundCloud: soundcloud.com/diplo