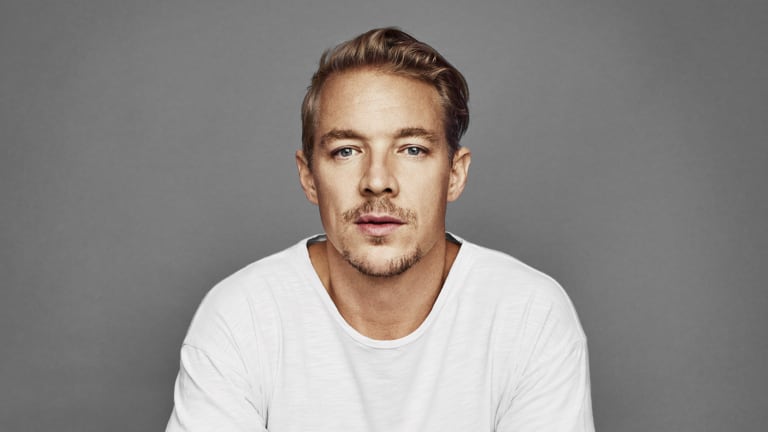 Kanye West and Diplo Just Went Head-to-Head on Twitter and Heres Why [Watch]
Ye uploaded a video a few hours ago with Diplo's track from 2004 "Sarah" playing in the background and producer Dame Dash making claims about how he "Cooked some shit up" and to say the least, Diplo responded and we're all just as confused.
Kanye West and Diplo have a long history and a colorful one at that. Remember when Diplo went on to tell this story on TBS's Storyville? Well, you can watch it here. While this dated back to 2011, the beef from their Twitter accounts today dates further back and revolves around Diplo's track "Sarah" from 2004! 
While we all know Ye revealed just a few days ago that his next studio album Yandhi which was meant to release on September 29 has now been pushed back to November 23 as he couldn't complete it in time. This is what he had to say to TMZ a few days after with regards to the album, 
"I started incorporating sounds that you never heard before and pushing and having concepts that people don't talk about. We have concepts talking about body-shaming and women being looked down upon for how many people that they slept with. It's just a full Ye album and those five albums I dropped earlier were like superhero rehabilitation and now the alien Ye is fully back in mode... We're going to Africa in two weeks to record. I felt this energy when I was in Chicago. I felt the roots. We have to go to what is known as Africa."
Today, however, he went on to release a series of tweets with video clips and no captions. One of these especially caught our attention. It's a clip of entrepreneur and music producer Dame Dash claiming to be "in the lab" and having "cooked some shit up" and asking Ye to "get ready to rap on this shit" that he is ready to email him. While all this is fine and great, the track playing in the background which he claims to have "cooked up" is a track from 2004 by Diplo called "Sarah." The video also had us kind of flummoxed with him saying things like "ni**a play this shit while you're listening to it" but all the more, what is Kanye trying to portray by tweeting this is the real question. 
Check out the tweet here.
Obviously, it wasn't long before Diplo responded to the tweet on which fans had already been commenting saying it was his song and wondering what was up. 
Hear Diplo's original here and figure for yourself! Tell us in the comments below what you think is up here and if the track is a straight out rip off?! We're sure saying 'Ye it is!