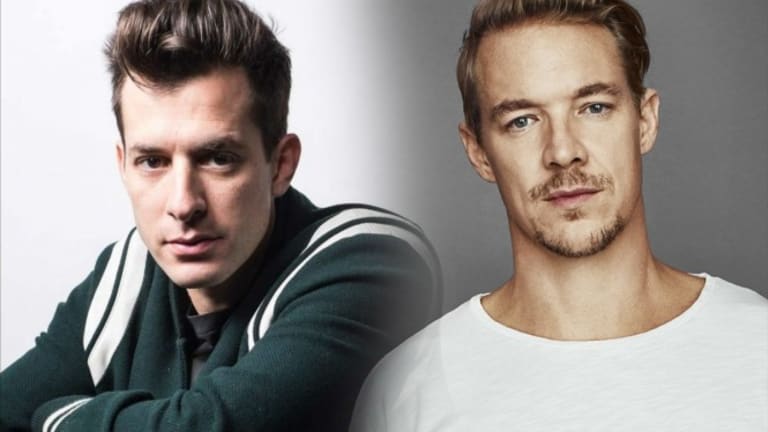 DIPLO ANNOUNCES LIVE PERFORMANCE WITH NEW PROJECT SILK CITY FEAT. PRODUCER MARK RONSON
Diplo & Mark Ronson are the disco dream team we didn't know we needed.
Diplo isn't shy about his love for collaborating with other artists. Whether it's his role in Major Lazer, collaborating with Skrillex and Justin Bieber on the hit Jack Ü track "Sorry," or the plethora of pop collabs, Diplo knows how to have a meeting of the minds.
Now, Diplo is officially joining forces with pop producer Mark Ronson, who is most known for his work on Bruno Mars' "Uptown Funk." In an interview with GQ, Diplo spoke about his longtime friendship with the highly credible producer:
"I've known Mark almost since I was in high school. I met him when I first went to Philly. I taught at a school, and he was classmates with my boss. I went to go see him play Allen Iverson's birthday party at the Palmer, which is an all-black club. I just thought, This guy is cool."
Although the collaboration entitled Silk City was announced last summer, the disco-infused side project is getting an official live appearance.
Making their debut performance, Diplo and Marc Ronson's side project Silk City will be featured at New York's Governors Ball this June alongside massive acts like Eminem, Jack White, and the Yeah Yeah Yeahs. Governors Ball will be held at Randall's Island at New York City June 1st-3rd, 2018.