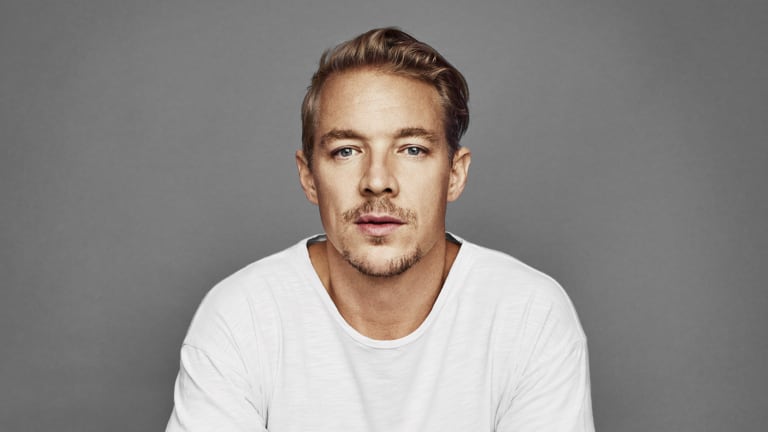 Diplo Comments on Sexuality in Twitter Exchange: "Masculinity Is a Prison"
Diplo got candid on Twitter.
Diplo's sexual orientation has been a subject of speculation among publications and fans for quite some time. Recently, an online exchange between the Grammy Award-winning artist and a follower on Twitter has again sparked questions surrounding the subject.
Commenting on the fictional character Blair Waldorf from the CW's hit show Gossip Girl, Diplo (real name Thomas Wesley Pentz Jr.) likened the character to the leading character of another show, Tony Soprano of The Sopranos. One follower responded to the tweet commenting "Y'all sure he is str8? [sic]." Diplo responded by saying, "Masculinity is a prison."
For context, there's more background that has fueled speculation surrounding Pentz' private life. He is the father of two kids with his ex, Kathryn Lockhart. However, he also kissed Brazilian drag queen Pabllo Vittar in their "Então Vai"music video. In 2016, he additionally referred to himself as "half-gay" in a similar exchange on Twitter.
While the true nature of Diplo's sexuality may continue to remain unclear, Diplo's advocacy of LGBTQ rights is something we here at EDM.com will continue to stand behind. 
FOLLOW DIPLO:
Facebook: https://www.facebook.com/diplo/
Twitter: https://twitter.com/diplo
Instagram: https://www.instagram.com/diplo/
SoundCLoud: https://soundcloud.com/diplo