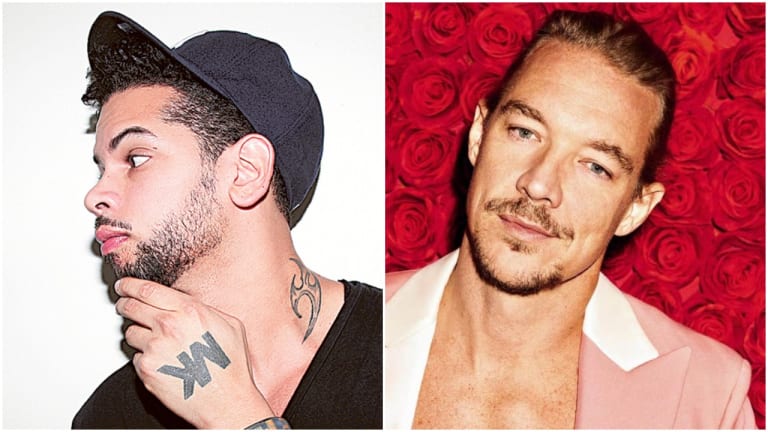 Diplo and MK to Deliver Rare B2B Set at ALL MY FRIENDS Music Festival 2019
Diplo is demonstrating to house heads worldwide that he's in it to win it.
Between the launch of his new label and a remix of "More" by Kaskade and Felix Cartal, Diplo has shown more than a passive interest in house as of late. He's not stopping there, either. The organizers of ALL MY FRIENDS Music Festival have announced that he will perform a back-to-back set with none other than MK at the 2019 event.
MK (real name Marc Kinchen) had previously been announced as one of the headliners of the festival, with details about his B2B partner to follow shortly thereafter. Also billed are Black Coffee, Justice, Dillon Nathaniel and Wongo - in addition, of course, to AMFAMFAMF founder DESTRUCTO A.K.A. Gary Richards.
Diplo (real name Thomas Wesley Pentz) and Kinchen's B2B set will see the worlds of two hitmakers collide. Both artists straddle the lines between electronic music and hip-hop, yet they both seem to occupy two very different corners of the spectrum. What remains to be seen is whether joining forces on the endeavor will spur future collaborations between the two artists.
ALL MY FRIENDS Music Festival will take place on October 19th and 20th at Skylight ROW DTLA. For more information, visit the event website.
Follow AMFAMFAMF:
Facebook: facebook.com/AMFAMFAMF
Twitter: twitter.com/amfamfamf
Instagram: instagram.com/amfamfamf