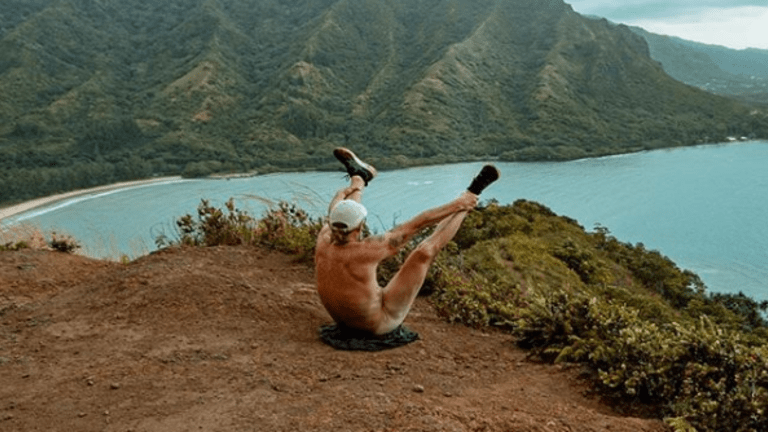 Diplo Gets In On "Perineum Sunning" Trend
The bizarre trend has reached the world of EDM.
Chances are you've seen the bizarre "perineum sunning" image posted by "wellness influencer" Metaphysical Meagan. The NSFW post shows the Instagrammer baring it all, with her legs in the sky and her backside and perineum (the area between the anus and genitals) fully exposed to the rays of the sun.
One of her posts reads, "Many of you have been asking about the benefits of this practice: 30 seconds of sunlight on your butthole is the equivalent of a full day of sunlight with your clothes on!"
The viral post began catching on, and it quickly became a meme-worthy trend. Even Thanos (Josh Brolin) tried it out, but quickly snapped out of it when he realized he'd gotten a sunburn. 
It was only a matter of time before the meme reached the world of EDM. Sure enough, renaissance man Diplo recently took to Instagram to poke fun at the trend, stripping down and assuming the position to get that vitamin D.
In his caption, Diplo says "Presenting my peace offering to climate change." It's a clear jab at the bizarre nature of the meme-worthy trend, but his post has already racked in nearly 400,000 likes in just one day. Talk about exposure. 
H/T: Your EDM
FOLLOW DIPLO:
Facebook: facebook.com/diplo
Twitter: twitter.com/diplo
Instagram: instagram.com/diplo
SoundCloud: soundcloud.com/diplo