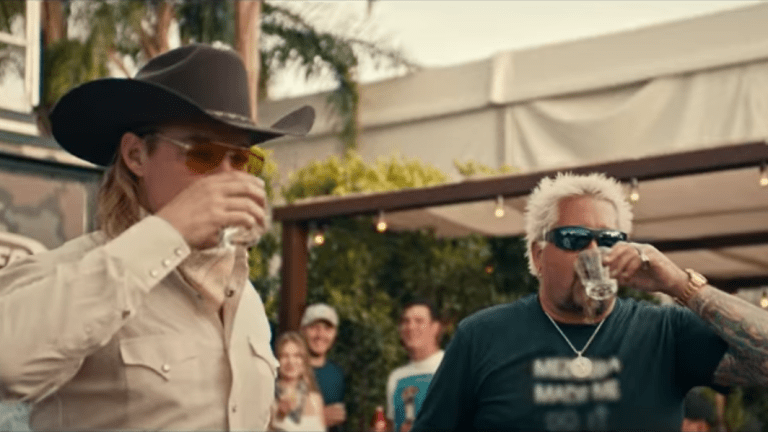 Popeyes Sent Diplo a Jet Filled with Their Chicken Sandwiches
Only Diplo could get a private jet filled with Popeyes chicken sandwiches.
Are you wondering why you can't find one of the now-mythical Popeyes chicken sandwiches? It's probably because they filled a jet with them and delivered it to Diplo. The EDM renaissance man recently flexed his chicken sandwich horde on Instagram on his way to Burning Man.
If you're unfamiliar with the #ChickenWars craze, the internet has been set ablaze with discussions, memes, and more in attempts to determine if Chick-Fil-A or Popeyes has the better chicken sandwich. The campaign has become so intense that stores all over the world are selling out of the sandwich.
In addition to becoming a major player in the Great Chicken Wars of 2019, Diplo recently announced his very own house label, Higher Ground and revealed Walker & Royce would have the honor of being the first release. He also shocked his technologically-minded fans with a massive Fortnite and Major Lazer crossover event. The event allowed players to unlock a costume that turned their character into Major Lazer himself. Users were also able to download various in-game items based around Diplo's three-piece supergroup.
H/T: Your EDM
FOLLOW DIPLO:
Facebook: facebook.com/diplo
Twitter: twitter.com/diplo
Instagram: instagram.com/diplo
SoundCloud: soundcloud.com/diplo