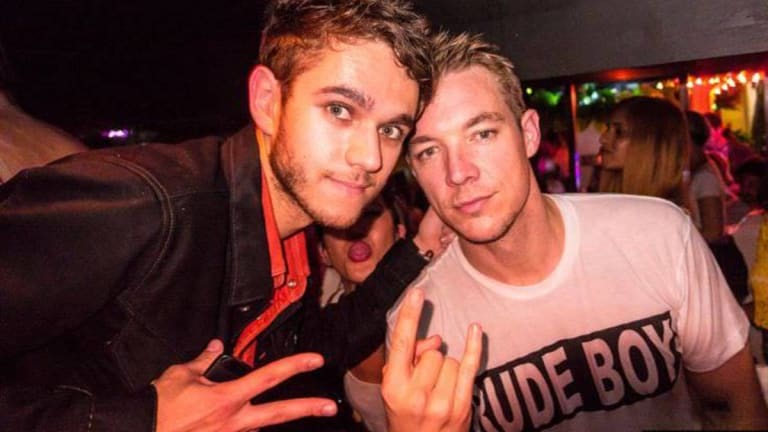 Update: More on Diplo and Zedd's Twitter Beef
Grab your popcorn, this Diplo and Zedd fight is very interesting.
DJ Max Angelo took to Twitter last night to share his anger at Diplo. It was not pretty. Max claims to have shown love for the producer at a Hong Kong show, but the love was not reciprocated from Diplo. Max describes the situation in a tweet, calling Diplo a variety of unique names like "Derpy Dick", "Clown Ass" and so on. Then Zedd threw us a curve ball, chiming in on the conversation saying "100% truth". 
This was just the beginning. Diplo had a quick response on Twitter, poking fun at Zedd for his Candyman song he created for a commercial. Ouch. 
Then it escalated, with Diplo explicitly showing followers Zedd blocked him and tweeting a condescending message back to Max Angelo. Then Diplo got a little carried away. LOL
Diplo has retweeted from his other Diplo account as well. 
It doesn't stop there. Diplo retweeted ABSRDST's cryptic post implying Zedd plagiarized his sounds from the hit song "Stay". Take a listen. 
This will definitely not be the last we hear from the two. We will keep you posted with further updates.