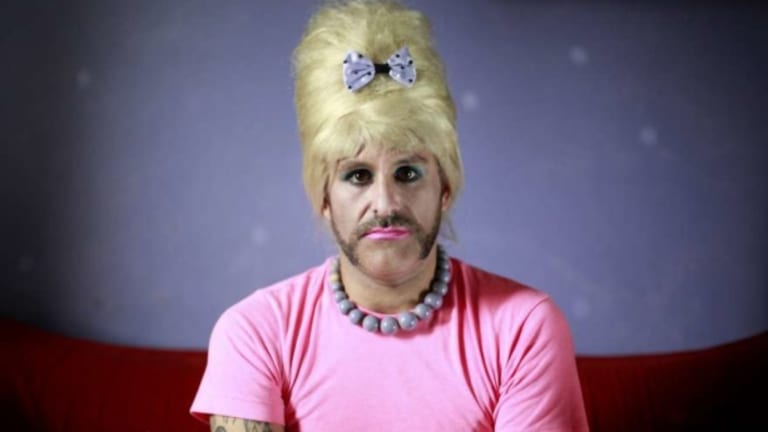 Transgender Activist and House DJ, Bubbles, Shot to Death in San Francisco
DJ Bubbles was shot outside a club in San Francisco.
Anthony Torres, also known by his proactive LGBTQ+ moniker DJ Bubbles, was shot and killed outside of a San Francisco club that he frequently played at early Saturday morning. Torres' lawyer has stated that this is a hate crime. San Francisco police haven't released any information regarding the suspect.
Torres has played a key part in the San Francisco LGBTQ+ and underground electronic music scene over the years. He incepted the Bubbles moniker roughly 20 years ago. This alter-ego allowed Torres to flaunt his flamboyant and more outgoing side by wearing a bold beehive wig, oversize Mrs. Doubtfire-looking glasses, clunky jewelry, and bright pink lipstick. Back in 2012, Torres told the Chronicle that he was a very reserved person, but his outgoing Bubbles moniker allowed him to be much more expressive.
"In San Francisco you can get away with doing this. It's an escape from every mundane day, and San Francisco allows me to do that. Bubbles is like a toy, in a way." - Anthony Torres
The medical examiner confirmed that Torres was killed but was unable to provide details and further information on Torres' death or location.
"The city loses a loving, special character, the type of person that makes San Francisco the great, unique place that it is." - Jim Reilly, Torres' attorney and friend.
Seth Troxler, a friend of Torres, took to Instagram to express his gratitude, love, and support for Torres.
Any loss of innocent human life is a tragedy, and having a visible and inspirational member of our niche community is a devastating loss for their friends a loved ones. Rest In paradise, Bubbles.