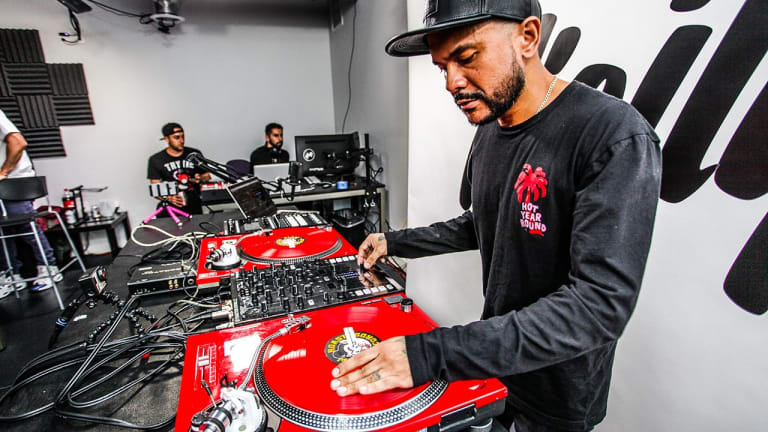 DJ Craze Doesn't Understand Why More DJs Don't Use Sync
DJ Craze believes DJs should embrace sync technology already...
In a world of new-age CDJs and cutting edge DJ controller technology, the use of the sync button has continued to be a contentious topic of discussion. This week, DJ Craze, a three-time DMC Champion offered his opinion on the matter, and his stance in favor of the use of sync came as a surprise to many. 
In a DJ set, when it comes to utilizing technology for beat matching purposes, there has often been a stigma associated with sync. Many purists have considered it cheating or lazy to rely upon sync's use for beat matching and transitioning during a performance. However, the counterargument states that the sync button is simply an evolution of DJ technology that should be explored as an asset rather than perceived as a crutch. Although he is an expert manual beat matcher in his own regard, Craze still sees the merits of sync and believes more DJs should embrace it. 
DJ Craze had this to say on Twitter about sync technology: 
"I STILL don't understand why djs don't use sync... it's 2019!!!!... I'm talking about my boys too so no shade... again... it's 2019!!!! Please... Sync is your friend... embrace him."
The champion turntablist went on to comment that utilizing sync as an asset could free up the DJ to engage in more creative endeavors, rather than manually beat matching. Unsurprisingly, reactions to his position were divided, although UZ, Joyryde, and other dance music leaders appeared to share his sentiment.
Many DJs have been castigated for their use of sync during live performances, but given that the technology is clearly here to stay, and many competent performers utilize it. Although the debate is far from over, the support of world-renowned artists such as DJ Craze in favor of sync may be an indication the narrative around the technology is shifting. 
FOLLOW DJ CRAZE:
Facebook: facebook.com/crazearoni
Twitter: twitter.com/crazearoni
Instagram: instagram.com/crazearoni
SoundCloud: soundcloud.com/crazearoni