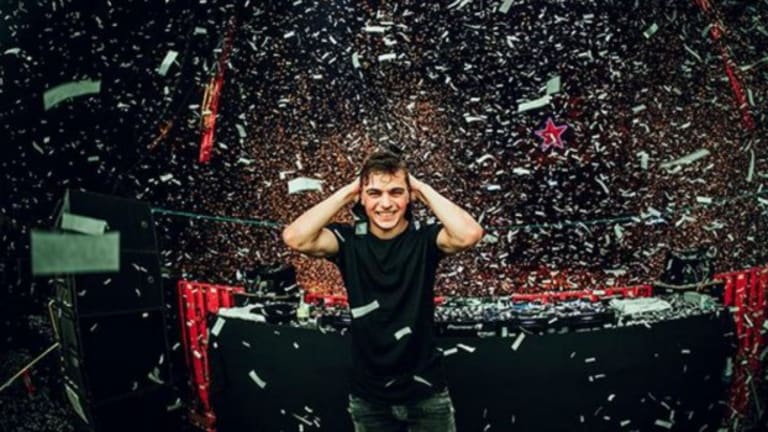 Voting for DJ Mag's Top 100 DJs 2017 is Now Open!
Yup, it's that time of the year again! The voting for the DJ Mag Top 100 Djs poll has officially kicked off, let the shenanigans begin!
Love it or hate it, swear by it or completely disregard it, the DJ Mag Top 100 DJ's poll has grown to become an industry standard over the years.
The poll has grown exponentially over the past 20+ years since its inception, and has grown in importance and relevance too over time because it's the one set of dance music awards exclusively voted for by the consumer, the audience, the listeners themselves – or so many believe.
There have been debates galore for years on end regarding the credibility of the polls or even what the results actually portray. Does it show us the most talented DJ's and producers? The most famous ones? Or is it the highest grossing DJ's of the year? Well, in our opinion, it's none of those. It all pretty much boils down to the fans who're voting and has grown to become more of a popularity contest leaving talent quite by the side. Get the blessings of the marketing god's on your side (And a huge ass marketing budget too, obviously), and you seem set to feature as high up on that list as you can.
That being said, DJ Mag polls are definitely a form of acknowledgement for the fans, it's their way to be heard, about what (and who!) they want to hear more of! Well, at least for those fans who still have the faith and vote to support their favorites. Yes, we know it's heart-breaking to see Daft Punk at 72 and Carl Cox at 74(!!) but the truth still remains, Top 100 DJs is a hugely important marker to DJs as an influencer towards their booking fees and current level of popularity. It equates in a way to their level of 'desirability' which in turn converts to bookings and so on.
Just today, the voting for the Top 100 DJs list for 2017, "The definitive guide to the world's most popular DJs," opened in all its glory. Read: Innumerable Facebook and Twitter posts and banner ads splashed around every site even remotely related to EDM to 'Vote for XYZ' in the DJ Mag Top 100 polls and 'thanking you' for all your love & support. Voting is set to run until Wednesday 13th September, 11.59pm BST. Like every year, the results will be announced at the special awards show at Amsterdam Dance Event (ADE) in mid October.
This year, DJ Mag has partnered with global children's organisation, Unicef, works in over 190 countries around the world to keep all children healthy, happy and safe all while ensuring more of the world's children are vaccinated, educated and protected!
Unicef UK Deputy Executive Director, Catherine Cottrell, while speaking about the partnership said,
"We would like to thank DJ Mag for supporting Unicef through the 2017 Top 100 DJ's poll. The money raised through working with this long-established cornerstone of the dance music calendar will have a great impact on the lives of children around the world. DJ Mag readers' donations will help Unicef to continue to protect children in danger and transform their lives. With your help, we can make the world a safer place for children."
Going on to speak about the reason behind this meaningful partnership, DJ Mag Managing Director, Martin Carvell, said,
"We're very excited to have UNICEF as the charity beneficiary of Top 100 DJs 2017. Both the Top 100 DJs and the dance music industry have grown immensely over the last 25 years. Over 1 million people voted in last year's poll and with the continuing global expansion of electronic music, we feel that the time is right for us, as music fans, industry, and DJs, to give something back."
Some call it a joke, some call it a test of marketing gimmicks, call it what you may, the poll still happens every year and is still going strong. And one thing the DJ Mag Top 100 poll reminds us all loud and clear is, it's the fans that really matter at the end of the day.
Vote & support your favorite DJs to move up the 2017 list here, or just buy some of their music and tickets to their next show, or all of the above? The choice is yours, do your bit - it's in YOUR hands!
H/T: DJ Mag and T.H.E Music Essentials