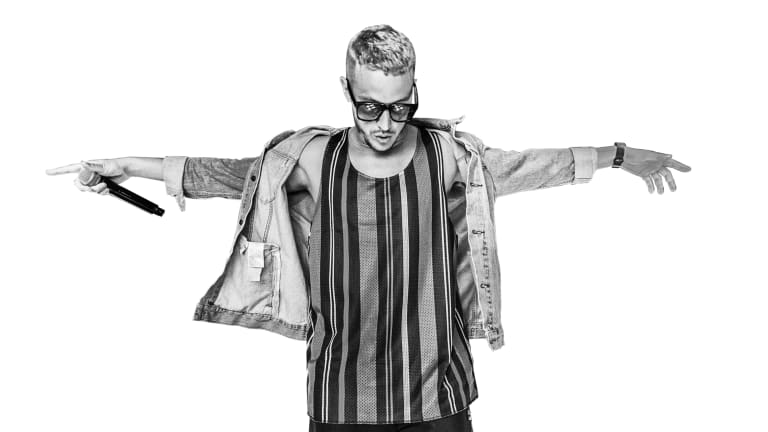 DJ Snake's Premiere Classe Records now in India After Exclusive Deal with 9122 Records
The French producer has always shared his love for India and its culture.
DJ Snake's own imprint Premiere Classe Records launched almost a year ago, and recently the superstar decided to expand and contribute towards growing the electronic music scene in India. 
Signing an exclusive deal with newly-formed Mumbai-based label 9122 Records, the French producer (real name William Sami Étienne Grigahcine) officially launched his label in the region. To celebrate, Premiere Classe is releasing a compilation titled The Beginning and curated by Grigahcine himself, featuring tracks by Chace, Aazar, Mercer and more. 
On the topic of the partnership, Grigahcine said:
"Delighted to launch 9122 Records with DJ Snake's Premiere Classe!" disclosed 9122 Records founder Sunil D'Sa. "It's exactly what the label stands for – just great International music from around the world! The internet in general and more specifically streaming has opened up the Indian market. Our audiences are now evolved and consuming International music from all over the globe like never before. 

9122 Records will bring into India International music from around the world and across genres – from pop/dance to reggaeton, from rap/hip hop to dancehall, from reggae to EDM, music lovers can expect some exciting music coming real soon! For now, enjoy Premiere Classe – The Beginning curated by DJ Snake for his legion of Indian fans!"
DJ Snake's Premiere Classe Records launched a little less than a year ago. The label's first release "Whistle" by 4B and TEEZ went on to being the most played track of Ultra Miami 2018. Since then, the eclectic label has brought releases by SAYMYNAME, Gammer, Masayoshi Iimori and more. 
H/T: EDM Tunes
Follow DJ Snake: 
Facebook: facebook.com/djsnake.fr
Instagram: instagram.com/djsnake/
Twitter: twitter.com/djsnake
SoundCloud: soundcloud.com/djsnake