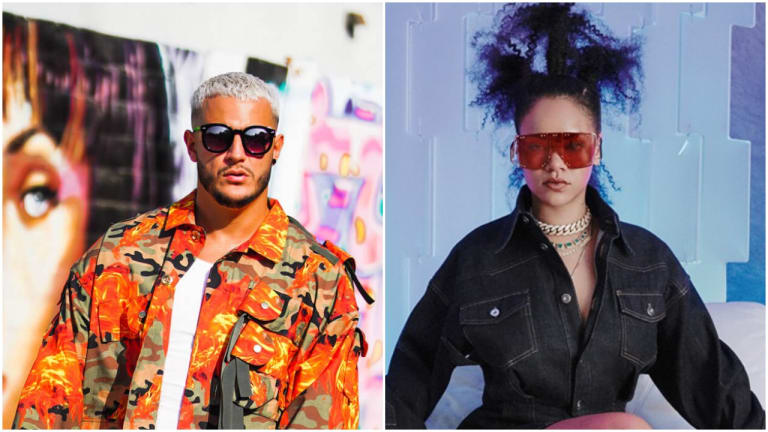 DJ Snake Says Rihanna Wanted the Beat from "No Option" ft. Burna Boy
"She wanted this record for a year and we ended up using it."
Nearly two weeks ago, DJ Snake released a studio-length album titled Carte Blanche to almost universal acclaim. In an interview with Zane Lowe for Beats 1, the Parisian producer has revealed that one of the entries to its tracklist came close to meeting a much higher-profile fate.
The beat for "No Option" featuring Nigerian rapper Burna Boy nearly got picked up for a Rihanna track according to DJ Snake (real name William Sami Étienne Grigahcine). When Lowe asked him about it during their interview he said: 
"Yeah, that was for Rihanna. She wanted this record for a year and we ended up using it. You know because I fell in love with this record and I don't know. I don't want to say like the wrong things so all the Rihanna fans is going to kill me, but you know I just felt like there was no options. Like I had to put this record on my album.This is legacy man. I just gotta follow my heart. That's it."
Grigahcine also touched on the single "Made In France," as well as the socioeconomic state of affairs in Paris. He also gave advice to up-and-coming artists, saying, "You've got to be somebody on your block and then you got to be somebody in your city."
Next on Grigahcine's itinerary is a performance at SonneMondSterne in Saalburg-ebersdorf, Germany on April 9th.
FOLLOW DJ SNAKE:
Facebook: facebook.com/djsnake.fr
Twitter: twitter.com/djsnake
Instagram: instagram.com/djsnake
SoundCloud: soundcloud.com/djsnake