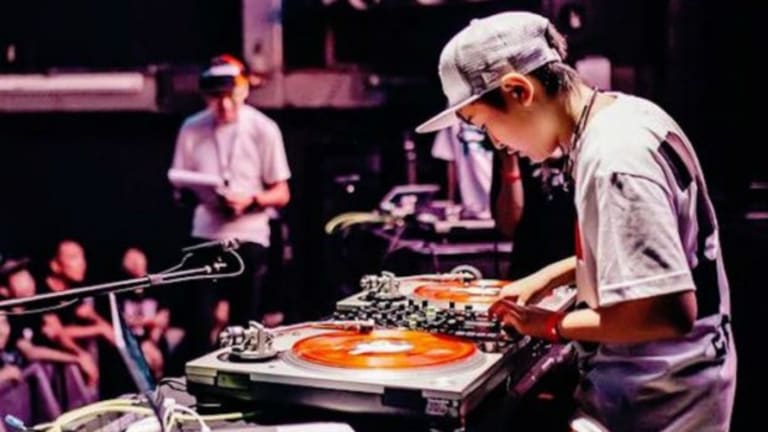 12 Year Old DJ Rena Snags Coveted DMC World DJ Championship title for 2017!
Meet the youngest ever DMC World DJ Championship 2017 title winning Spinmeister aged all of 12!
At all a whopping 12 years of age, DJ Rena from Japan has snagged the big one, winning the DMC World DJ Championship title in London last night. The battle for this coveted title has been running for over 30 years now in collaboration with Technics and Ortfon.The little Japanese Mr. fantastico beat his fellow competing spin masters from over 16 countries to get his hands on this coveted title!

Maintaining the Japanese supremacy over the championship titles after DJ Yuto picked up the plac in 2016, in addition to DJ Rena, DJ Yukichi also from Japan picked up the 2017 Battle For World Supremacy Champion's title.
DJ Rena's winning performance which you can check out at approximately the 54min mark in the video below, shows the turntableist spinning some neat tunes while literally spinning himself too! His 6min winning performance snagged the youngster major bragging rights in addition to taking home a dope exclusive and brand new GOLD Rane Seventy-Two,Premium 2 channel Scratch mixer along with a slick award and a sick jacket he will probably have to do some growing into, but hey its super cool nonetheless.

Also, this feat made Rena the youngest EVER DMC World Champion at the age of 12 setting a world record in the process! Breaking the record held by A-trak who famously won this very title when he was all of 15 in 1997,taking the world by surprise and amazement as the then-youngest winner of the award.
DJ Skillz from France and DJ Spell from New Zealand respectively took the spots at 2nd and 3rd place respectively.
H/T: Your EDM