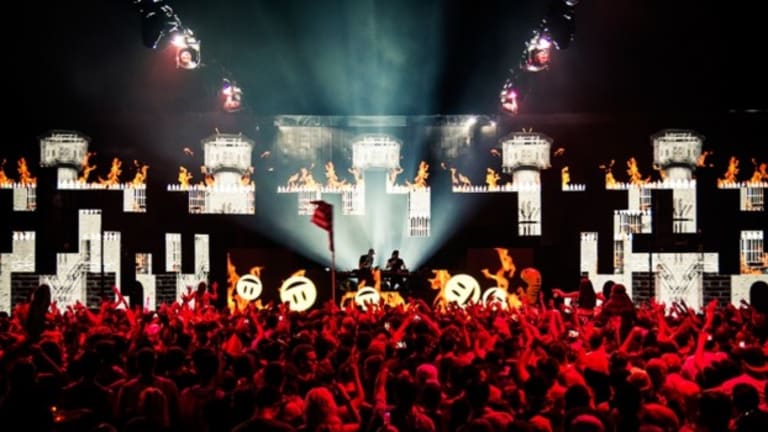 Check Out Dog Blood's Insane HARD Summer Set [WATCH]
They continue to dominate festivals!
One of the most electrifying duos in dance music, reunited to give Gary Richards an explosive send-off. Known for their dark dance floor rippers, and some of the best production in the game, Skrillex and Boys Noize aka Dog Blood never disappoint. Seeing these two legends share the stage is a rare treat, seeing as Dog Blood doesn't play many shows. Dog Blood's only festival appearance in 2017 was HARD Summer, so fans in attendance should consider themselves lucky!
Just last week Skrillex played one of Webster Hall's final edm shows, and at the end of his set he welcomed Boys Noize to the stage to have Dog Blood give the iconic Webster Hall an extra special send-off.
As mentioned previously, Gary Richards the founder of HARD Events, has recently parted ways with his company and their partner Live Nation. He announced that HARD Summer would be his last HARD Event. Skrillex, alongside almost all of the EDM community, united to show their support to the dance music legend, and he personally expressed how much of an impact Gary Richards had on his career. Boys Noize even went as far as saying that he won't play Holy Ship without Richards. Knowing how much these two respect and admire the HARD founder, it's only appropriate that Dog Blood would play at one of his last shows.
H/T: YourEDM