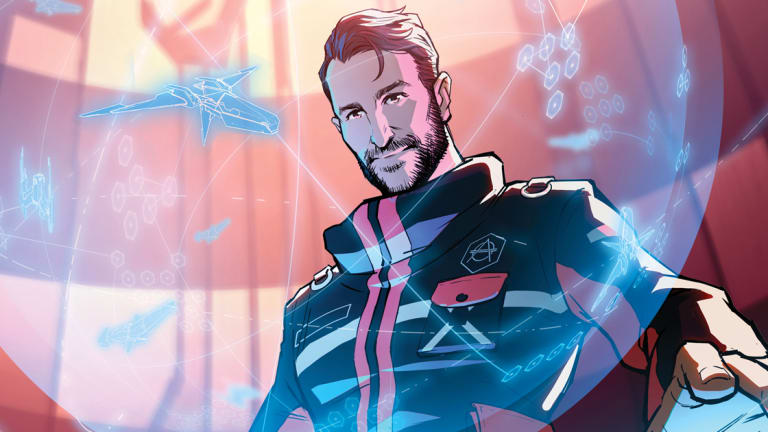 Don Diablo Debuts Comic Book Series, Hexagon, at New York Comic Con
Working with Impact Theory, Don Diablo is set to release a five-issue comic book series in the upcoming year.
One of the poster children of future house, Don Diablo, has finally taken his music's sci-fi world to the next level with his first comic book series, Hexagon. Like Steve Aoki with his Neon Future comic book series, the Dutch DJ is also working in tandem with comic book house Impact Theory. The only difference is that Hexagon is geared towards a young adult audience.
The protagonist of the comic is a 12-year-old boy named Don. After winning an unbeatable video game, he unknowingly brings about an alien invasion and finds himself stuck in an intergalactic battle that's been going on for years. It's a coming of age story that will surely attract younger readers, but its heavy influences from the early Star Wars and The Last Starfighter movies will draw in an audience of all ages - something the creative team behind Hexagon is hoping for.
For Don Pepijn Schipper, better known as Don Diablo, what's really important about his comic is its unifying factor. He told fans at New York Comic Con, "What I love about Star Wars, sci-fi and comics is that it's not just about the story, it's about the underlying story. About how it brings people together."
He went on to explain how when he was growing up he didn't have a close relationship with his father and brothers, but the one thing that brought them together was Star Wars. Whenever a new movie came out, they actually talked about it at the dinner table. The conversation was mostly about the character Yoda, but it was those cool space adventures that brought them together as a family. Schipper hopes that's something his comics will do for those reading it too. 
Tom Bilyeu, the CEO of Impact Theory, said it was Schipper's love for sci-fi and Star Wars that sealed the deal when it came to finding someone to collaborate with on the publishing studio's second comic book series. After his initial phone call with Schipper, he knew for sure they were going to create something amazing. That, and there was no way of passing up the opportunity to work with someone who actually did the impossible of collaborating with Disney on a Star Wars fashion line. 
The next step in creating Hexagon was finding an ideal writer to join the team. At Emerald City Comic Con, he met writer Michael Moreci, who previously wrote Wasted Space, a hit sci-fi series from Vault Comics. Once he found out he also wrote Star Wars comics, he simply had to have Moreci on board. 
When it comes to the story and world of Hexagon that Schipper, Moreci and Bilyeu created, the Dutch DJ said that he had the idea many years ago. And it was this idea that inspired so much of his music - it was like writing a soundtrack for a comic book that didn't exist yet. Now, it has finally come into being. 
About his ideas he also added, "I think when you write music, you write stories and lyrics and you come up with ideas for music videos. So it's a similar process and I had this idea for a huge music video which would be a short film, but it was too expensive to produce. So it never really happened, but I had a draft in my head and then I met Tom."
Schipper and Bilyeu plan to go even further with the comic and possibly make it into a cartoon or movie. That's the ultimate goal for the DJ who studied journalism and film before pursuing music. However, that may be something we probably won't see for awhile.
What Schipper does know for sure is that he wants to bring the comic to life with a music video and also a soundtrack so readers can listen to it while reading it. He said what people don't realize is how music and comics are a natural combination and they're not really two separate worlds.
Schipper then explained to fans, "I think music really triggers a dimension in your head when you're reading. It really takes you to a planet. That's what I love about music. It's a time stamp. A certain song can bring you back to a certain memory and that really brings you into an emotional state that makes you read a book in a different way."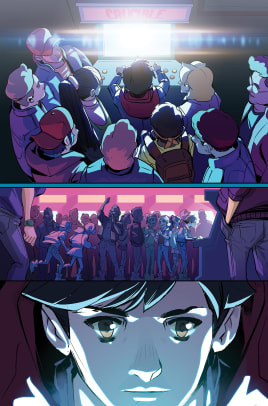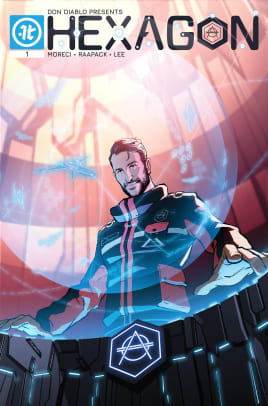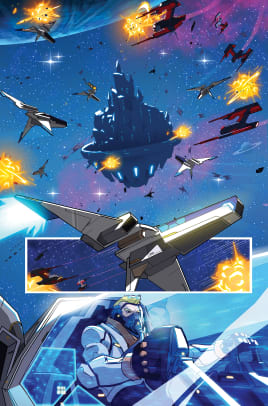 The Hexagon series will be released in Spring 2020, and after that, we'll just have to wait and see what Schipper and the Impact Theory team will have in store for us next.
For more information about the comic book and Impact Theory, visit their website.
Follow Don Diablo:
Website: dondiablo.com
Facebook: facebook.com/OfficialDonDiablo
Twitter: twitter.com/DonDiablo
Instagram: instagram.com/dondiablo
Soundcloud: soundcloud.com/dondiablo