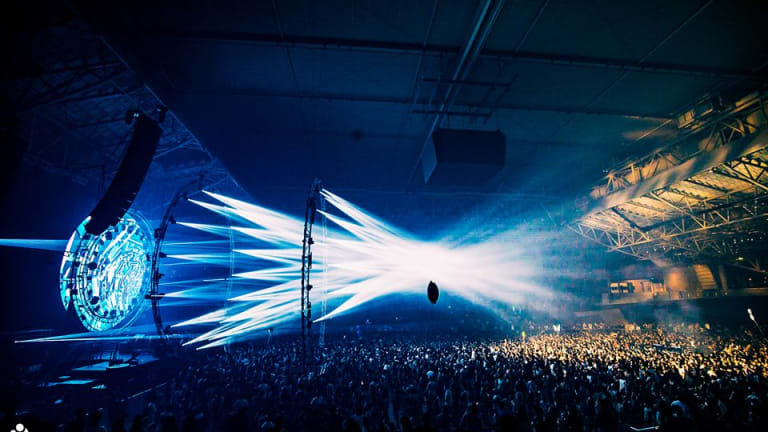 Dreamstate Melbourne Attendees Complain of Oversold Event
Attendees of the festival have speculated that it was oversold and dangerously overcrowded.
Dreamstate began as a single-city trance event taking place in San Bernadino, California in 2015, but it quickly expanded into new territories over the last three years. Melbourne was one such city, and Dreamstate Melbourne just saw its second year in that city, on October 5th, 2019. Trance fans were quite ecstatic about this year's lineup but many had their experience soured, citing dangerous overcrowding in the event and accusing organizers of overselling the event.  
Some attendees took to social media to post photos of the event and voice their frustrations with the way it was executed. One such photo shows a long line in which the attendees had to stand to be let in to the main event area, but allegedly only on a one-in, one-out basis due to the massively crowded dance floor.
Another photo was shared showing that event staff had put a message on the LED screens that read, "Floor is full please move to top of seated area [sic]."
Attendees complained of the overcrowding and the way it was handled by the staff, claiming that the event itself appeared massively oversold. One such attendee recounted that he couldn't move, stay hydrated, or leave for the restroom without difficulty. That same attendee also said he unfortunately drank out of an abandoned Powerade bottle, mistaking its contents after his friend had urinated in it. 
Dreamstate has not issued a statement about these complaints and accusations. A spokesperson on behalf of Insomniac was not immediately available for comment.
H/T: EDMTunes
FOLLOW DREAMSTATE:
Facebook: facebook.com/DreamstateUSA
Instagram: instagram.com/dreamstateusa
Twitter: twitter.com/DreamstateUSA