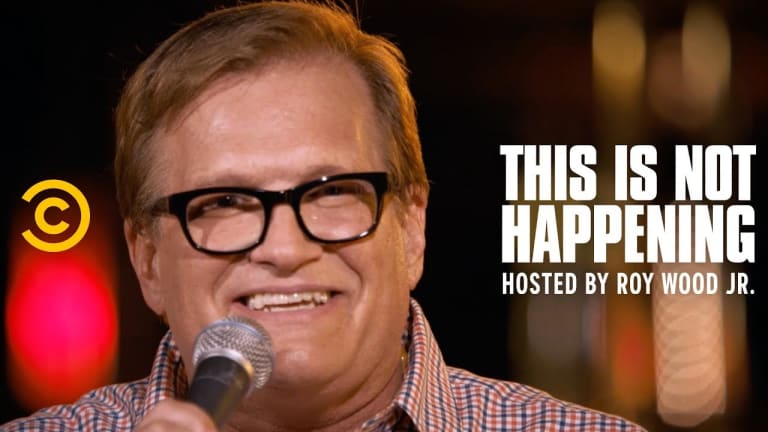 Drew Carey Talks About His Friend's Bad Trips at EDC and TomorrowWorld
Featured on This Is Not Happening, the comedian delivered a hilarious stand up routine.
Drew Carey recently came onto Season 4 of the comedy series This Is Not Happening (that got its start as a TV show but later moved to YouTube) to tell the hilarious story of a friend's bad trips while they were visiting Electric Daisy Carnival Las Vegas and TomorrowWorld in Atlanta. 
The story happened 4-5 years ago, as he recalls, and involved all sorts of drugs influencing his friends' psyche in the funniest way. Carey wasn't really having second thoughts about turning the situation into a massive joke into his friends' expense, and what adds to the entire narration is the fact that his friend is also a famous comedian who didn't want his name to be revealed. 
Watch Drew Carey's stand up story below: 
Drew Carey began his career as a comedian more than 30 years ago, starting off performing at comedy clubs in Los Angeles and his hometown of Cleveland, before enjoying mainstream success, writing his own stand up comedy special titled Drew Carey: Human Cartoon and appearing on The Tonight Show Starring Johnny Carson. 
H/T: Your EDM
Follow Drew Carey: 
Facebook: facebook.com/drewcarey/
Instagram: instagram.com/drewfromtv/
Twitter: twitter.com/DrewFromTV