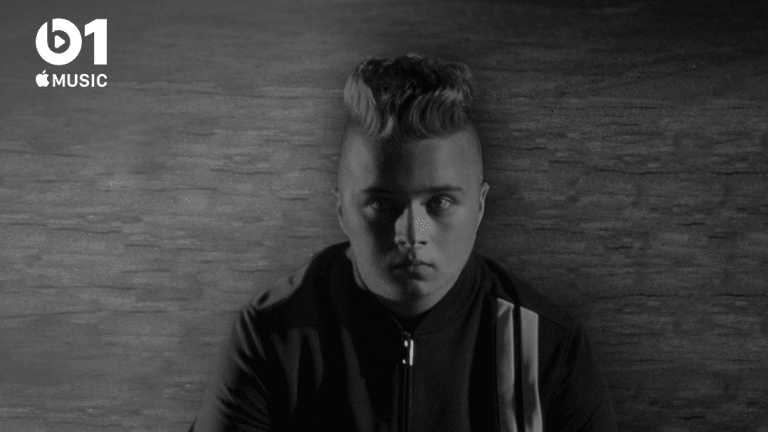 After His Hit Remake Of "In My Mind", Dynoro Heads To Beats 1 One Mix
The hit track earned Dynoro his first ever US appearance on the Billboard charts.
Ivan Gough & Feenixpawl's "In My Mind" is an iconic dance music anthem. Beautifully produced, it's a nostalgic track that takes us back to the glory days of progressive house. Georgi Kay's impassioned vocals are the icing on the cake, and Axwell's remix is the cherry on top.
Not quite satisfied with the recipe, Lithuanian producer Dynoro added his own flavor to it. In collaboration with Italian producer Gigi D'Agostino, he remixed the track. Keeping the soul of the original alive yet forming a brilliant tinge of electric energy around it, the remix has garnered massive airplay this summer, even marking the first ever US appearance on the Billboard charts for up-and-comer Dynoro.
Dynoro now heads to Apple Music's Beats 1 for his debut on their weekly radio show, One Mix. No better way to get familiar with an unknown producer than a 60 minute DJ set. Expect original productions alongside tunes from the likes of Oliver Heldens, Valentino Khan and Tchami.
Air Date: Friday 5th October 2018 - 21:00 LA / 00:00 NY / 05:00 UK
Tune in here.
Dynoro also shared insights on his first show experience, favorite feel-good track, the biggest misconception about dance music, and more.
EDM.com: Your first show experience?
Dynoro: I was astounded by the energy of the crowd. It felt so much different than playing for just a circle of friends.
Go-to places for new music?
Spotify
Favorite BPM?
126
Piece of gear you always need on the road?
Headphones and USB flash
Biggest misconception about dance music?
That dance music parties and festivals require drugs or alcohol to be fun and enjoyable.
How often do you get out and have fun, and where do you go?
About 3-4 times per week. I usually like to go to pubs and clubs at the city center.
Best piece of advice for new producers?
Don't be afraid to make big steps.
Dead or alive, who would be your dream collaborator?
Flume
What's one track that fans always lose their mind to?
In My Mind
Name one remix that you think is better than the original?
La La La La La (Dwin Remix)
What song do you listen to cheer yourself up?
ZHU - Good Life