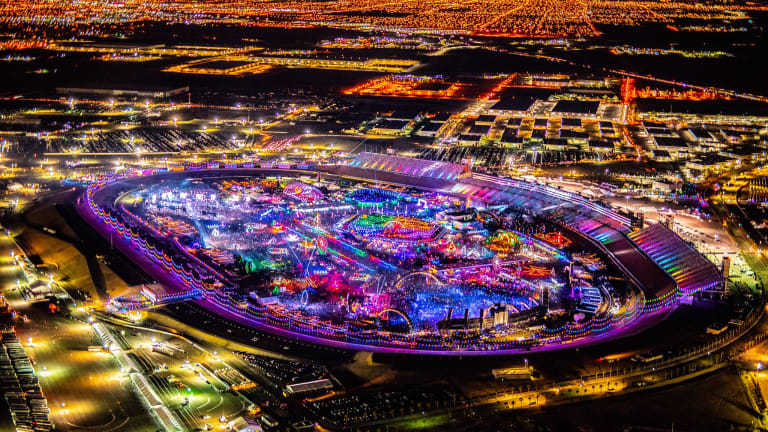 EDC Las Vegas Security Guard Threatening to Sue NFL Player Ezekiel Elliott
Kyle Johnson says he'll take Ezekiel Elliott to court unless he gets a sincere apology.
Just last week we reported on Dallas Cowboys running back, Ezekiel Elliott being in a bizarre altercation with a 19-year-old security guard named Kyle Johnson at EDC Las Vegas 2019. A video was captured that showed the NFL player provoking the guard until he ended up toppling over a metal barrier. The same guard was the one who helped keep him from spending the morning in jail. 
Since the initial incident, it looks as if Johnson is not ready to let him off so easy. Though he was not injured, he is requesting a more sincere apology or he may press charges. In an interview obtained by TMZ, Johnson explained the situation. 
The police asked Johnson if he wanted to press charges and at the time he declined. "I didn't want to make a rash decision that soon without evaluating it further," he said. "It was 3:00 AM. I was shocked."
"I did get an apology from him, it wasn't a sincere apology," Johnson continued. "He didn't maintain eye contact. It didn't seem sincere at all ..."I wasn't hurt or anything but to have someone that you looked up to shove you on the ground over a metal fence? It's not the biggest thing in the world ... but [to say] nothing happened? I mean, come on."
Elliott's attorney, Frank Salzano, has claimed that the whole incident was misconstrued and an overreaction. 
It is still up in the air if anything will come of this incident. The NFL has not come out to penalize Elliott yet in connection with the EDC Las Vegas 2019 altercation.
Check out the video of the incident here. 
H/T: Your EDM
FOLLOW EDC LAS VEGAS:
Facebook: facebook.com/electricdaisycarnival
Twitter: twitter.com/EDC_LasVegas
Instagram: instagram.com/edc_lasvegas