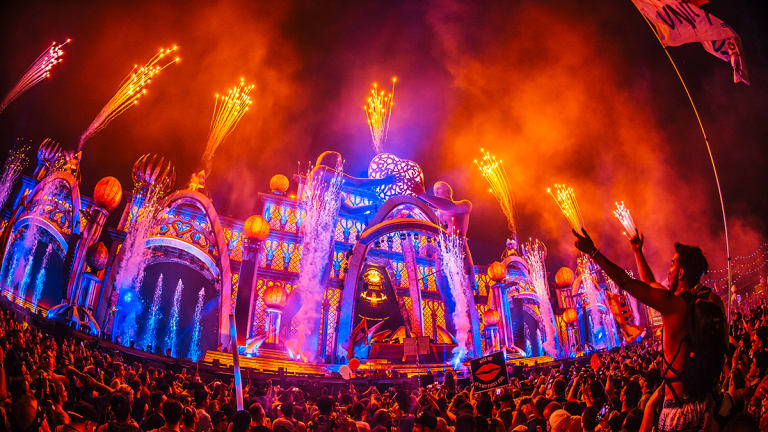 EDC Las Vegas 2019 Stages Evacuated on Day Two Due to High Winds
Festivalgoers had their experience cut short.
Not all has gone to plan for the 2019 edition of EDC Las Vegas. After high winds swept through the festival grounds on the evening of Saturday, May 18th, organizers were forced to evacuate two stages.
Attendees were instructed to evacuate the kineticFIELD stage and the cosmicMEADOW stage. They began filing out of the venue shortly before Tiësto's performance was scheduled to end around 1:30 AM PST. A message displayed on one of the stages' screens said that the entire venue was to be evacuated. Insomniac later issued a statement saying that the remaining stages were not, and then issued another encouraging attendees who had left to come back to the grounds.
2019 isn't the first edition of EDC Las Vegas to experience such difficulties. The 2012 edition of the festival was also evacuated due to high winds, also on day two.
The third and final day of EDC Las Vegas 2019 is Sunday, May 19th. Programming is expected to go as planned at the time of writing.
FOLLOW EDC LAS VEGAS:
Facebook: facebook.com/electricdaisycarnival
Twitter: twitter.com/EDC_LasVegas
Instagram: instagram.com/edc_lasvegas