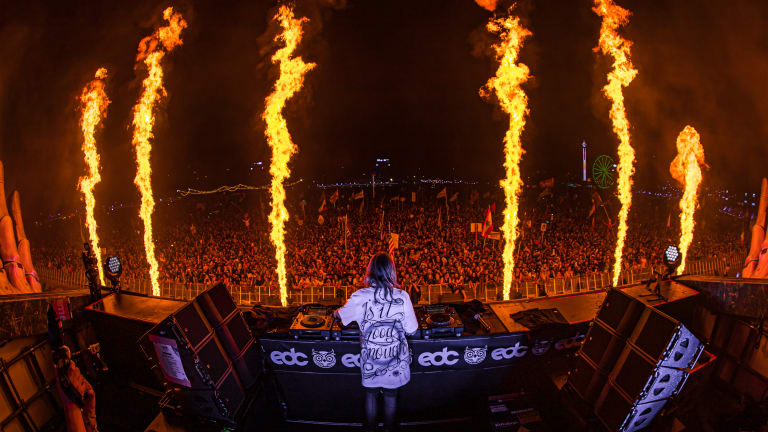 By the Numbers: EDC Orlando 2019 Doubles Attendance with First 3-Day Event
Hyperbole aside, EDC Orlando 2019 was one for the books.
Insomniac's conquest of the Florida electronic music market is off to a strong start if EDC Orlando 2019 serves as an indication. This year marked the festival's first-ever three-day edition, and that turned out not to be the only major milestone for the Electric Daisy Carnival offshoot.
The Orlando Sentinel reports that the 2019 edition saw attendance figures of roughly 225,000. That means that more than twice as many revelers partook in the festivities as last year's event, which saw attendance figures of 110,000. The festival's estimated economic impact on the city of Orlando was $50 million, up from $35 million in 2018.
This year's festival also billed 160 artists over four stages, occupying a total of 40 acres of land. 1,600 lighting fixtures and 5,000 video tiles were installed.
There were a total of five arrests, one of whom was an attendee accused of stealing at least 34 phones. An Orlando Police Department spokesperson said that they received 91 noise complaints in regards to the event.
Insomniac has announced plans to donate $60,000 to the nonprofit organization Strengthen Orlando. The organization will use the money to beautify neighborhoods surrounding Tinker Field through various HOAs.
For more information on EDC Orlando, visit the event website.
H/T: EDMTunes
FOLLOW EDC ORLANDO:
Facebook: facebook.com/ElectricDaisyCarnivalOrlando
Twitter: twitter.com/edc_orlando
Instagram: instagram.com/edc_orlando