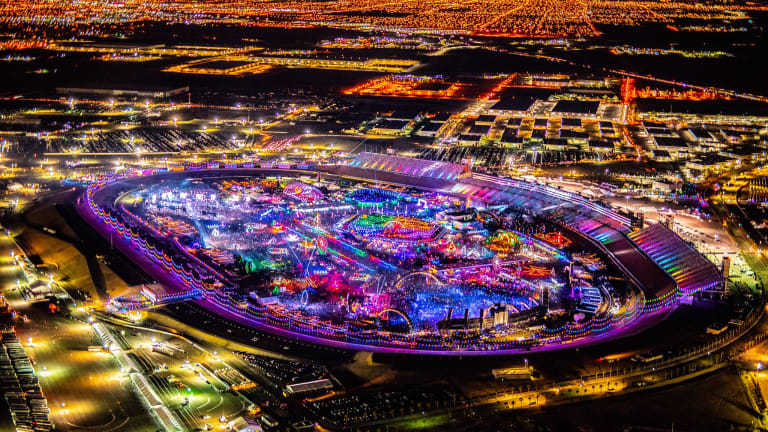 EDC Weekend Sparks Best Marijuana Sales in Las Vegas
With the amount of attendees this year, we aren't surprised.
Las Vegas' legal marijuana industry had its highest-grossing weekend of the year during EDC Las Vegas, according to the Reno Gazette Journal.
Bob Groesbeck, Co-CEO of the worlds largest dispensary Planet 13, states that they "had huge numbers across the board" on EDC weekend. He goes on to explain that "We are trying to get a feel of the various events that have come through town and lean more heavily toward cannabis vs. other venues and EDC just blew the doors off." 
EDC attracted well over 400,000 fans to Las Vegas for the weekend. While it was uncertain if it would jolt more sales than other big festivals in the area such as Life Is Beautiful, it makes sense that a festival of this caliber would cause sales to go through the roof. Undoubtedly, the marijuana industry will be capitalizing on EDC weekend going forward. Next years festival takes place May 15th-17th.
FOLLOW EDC LAS VEGAS:
Facebook: facebook.com/electricdaisycarnival
Twitter: twitter.com/EDC_LasVegas
Instagram: instagram.com/edc_lasvegas