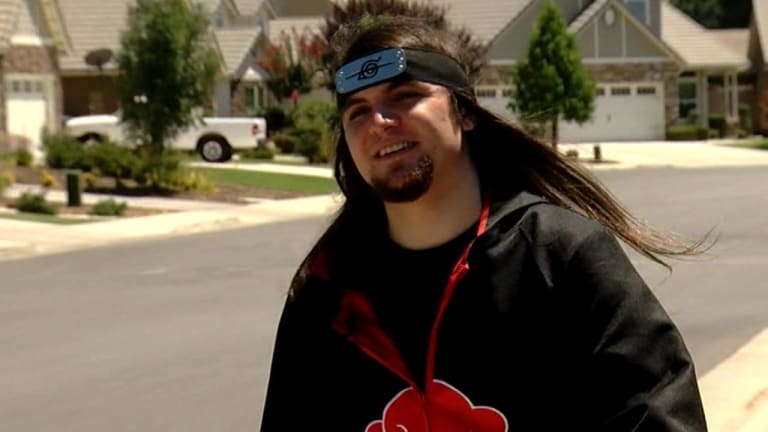 The Storm Area 51 Originator Wants to Host an EDM Festival Instead
The viral farce may end up a hotspot for ravers.
Late last month, 20-year-old Matty Roberts created a Facebook group asking its attendees to converge in the Southern Nevada desert to raid the highly classified U.S. Air Force Base known as Area 51. Much folklore has surrounded the secretive facility, which is within bounds of the Nevada Test and Training Range, specifically regarding U.F.O.s and aliens. Curiosity and conspiracy theories about the base have been ongoing since the 1950s, however, Robert's own curiosity in the site led him to create what he now says is a "satirical" event called "Storm Area 51, They Can't Stop All of Us."
Within days, the page had over a million people attending the event scheduled for September 20th. Nearly a month after its original posting it has gone viral and spawned offshoot memes, prompting the U.S. government to respond with a warning to trespassers, only saying the area is an open training range.
Roberts has since retracted his original post, calling it a joke. In an interview with KTNV, The Bakersfield College student said, "I don't want anyone to actually get hurt with this. It was just - it started out as just from a pure stroke of imagination. It was meant to be funny. I want to do something cool out there, now that we have a bunch of people, but I don't want anybody to get hurt."
Realizing that the unintentional affair may still bring extraterrestrial enthusiasts to the area on September 20th, Roberts instead has proposed a music festival take place - one focused on EDM. 
Roberts suggested hosting a festival with an assortment of talent ranging from EDM, indie rock, and up-and-coming artists. He told TIME he's had artists reach out to him through social media interested in performing at the event.
The California native recommends the alternate event be fun and educational with art installations instead of a military takeover. However, the accidental Facebook event may also have unforeseen consequences to the desolate landscape. 
Hotels in the nearby tourist town of Rachel, Nevada have already been in contact with Roberts regarding the proposed gathering. Rachel, with its close proximity to Area 51, caters to alien aficionados. The small town has alien-themed gift shops, restaurants, and even hotels. However, with limited resources, the desolate town is not capable of catering to the hundreds (if not thousands) of fans a festival may bring.
Whether the EDM-focused festival will take place is yet to be seen, however, it is a much safer alternative than its original intention. For now, fans of both EDM and the extraterrestrial may have something to look forward to in a few months. 
Update: Storm Area 51 has announced a festival named AlienStock that will be held in Rachel, Nevada.
H/T: Time