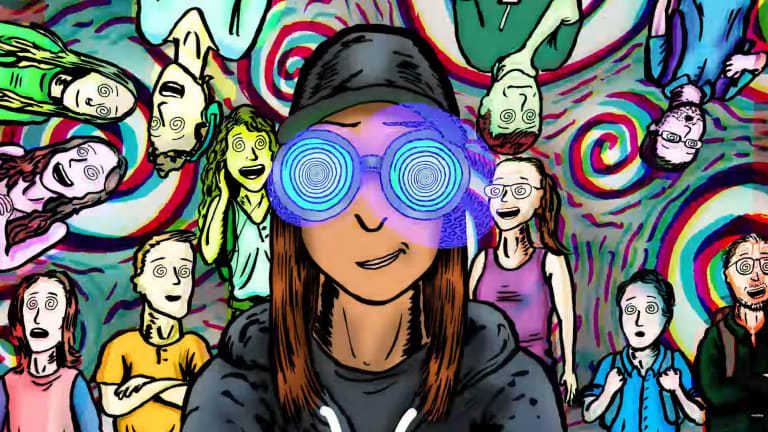 The Illustrator Behind Rezz's Mass Manipulation Needs Your Help For His Next Project!
An EDM inspired coloring book. Need we say more?
Want to help an electronic music inspired coloring book come to life? Here's your chance.
Chicago based illustrator Luis Colindres just launched a Kickstarter campaign to help fund his new project, a "mindtrip coloring book." Pretty cool, right?
Dubbed "DROPPING COLOR," the book is inspired largely by EDM culture.
" DROPPING COLOR is inspired by my love for electronic music. With experience working with top producers and labels, my art has taken a life of its own catering to the wonderful EDM community. I mostly listen to EDM when I illustrate in my studio. The visuals from the shows, the energy from the music, and the way fans dress in their own unique ways have all been aspects that have contributed to my style along with my horror roots. " - Luis Colindres
In case you didn't know, Luis is the one behind Rezz's Mass Manipulation artwork. Plus, that hypnotic Mass Manipulation comic book!
As an independent artist, it's no surprise that putting out a piece of work like this can be a financial strain. Any money donated to Luis' Kickstarter fund will go directly to producing, packaging and distributing DROPPING COLOR.
A sizeable donation has its perks too. Starting from $5 and up, donations come with goodies like emoji sticker packs, signed copies of the colouring book, personalised pages and much more. The more you give, the more you get.
You can view details of the fundraiser and donate here.
Let's bring this EDM coloring book to life!