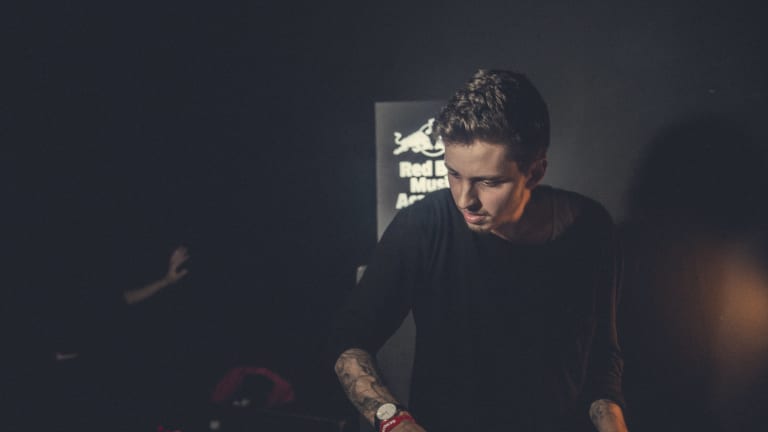 Ekali gets emotional and previews unreleased music in Awakening - Mix.3
These mixes just keep getting better!
Ekali, real name Nathan Shaw, has been slaying the game for some time now, and is only going up. After signing to Skrillex's OWSLA and dropping his highly anticipated collaboration with Denzel Curry, he announced the Babylon World Tour, his largest tour yet with support from Josh Pan, Y2K, Medasin and Judge. 
With an EP on the way, Ekali decided to give fans the third installment to his Awakening series, where he showcases some of his favorite tunes at the moment. Ekali is turning to the light side, judging by the stylistic progression of the mixes, as they keep getting more mellow and emotional than they are hard. This is what he said on Facebook about the 3rd one just released:
Made this in it's entirety yesterday, I was depressed about the way of the world. These songs helped pick me up, hope they do for you too (smile emoji).
The mix is indeed almost exclusively emotional vibes, with the occasional chill drops in between, and it sounds as flawless as an Ekali Mix can get. There is also an unreleased Ekali collaboration with Opia, called "Past Life" at the very start of the mix, that sounds really good, and also a pretty interesting Sober Rob and Oshi "Babylon" Remix at the very end. Be sure to enjoy!
Follow Ekali:
Facebook: https://www.facebook.com/ekali...
Instagram: https://www.instagram.com/ekal...
Twitter: https://twitter.com/ekalimusic
Soundcloud: https://soundcloud.com/ekalimu...​