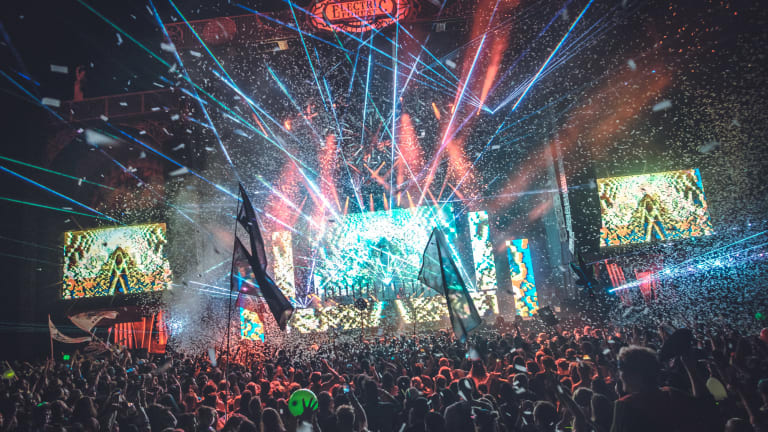 Electric Forest's 10th Anniversary Event Sells Out In Record Time
Despite mixed responses on its lineup, Electric Forest sells out stock in record fashion.
Electric Forest 2020 is sold out. The Rothbury, Michigan based festival tends to clear out its stock of tickets on its first day of sales, but tickets for next year's event went particularly quick. It took just 45 minutes for the festival to sell out. 
This marks a record time for Electric Forest. Previous years saw tickets selling out several hours after first going on sale. 
The news is somewhat surprising given the initial mixed reactions among fans to Electric Forest's lineup drop earlier in the week. Among the festival's headliners are Flume, Bassnectar, and Major Lazer. The fans' criticisms evidently caught the attention of Diplo himself. After the event sold out in record time, Diplo took to Twitter with a meme captioned "thought you guys weren't coming to Electric Forest?"
Given the record selling statistic, it seems the initial lineup critiques were overblown as it hasn't stopped the majority of fans from putting their money where their mouth is. For those looking to purchase resale tickets to Electric Forest visit the festival's official wristband exchange for more information.
FOLLOW ELECTRIC FOREST:
Facebook: facebook.com/ElectricForest
Twitter: twitter.com/Electric_Forest
Instagram: instagram.com/electric_forest