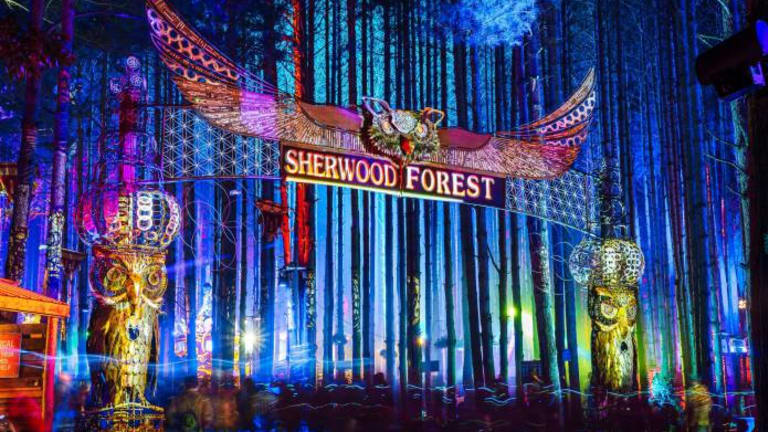 Substance Test Kit Company The Bunk Police to Protest At Electric Forest
Despite being removed from Electric Forest's festival grounds as of 2017, The Bunk Police are fighting to bring their services to this year's attendees.
The Bunk Police, a substance test kit company, have announced their intent to peacefully protest at this year's Electric Forest. 
In a new Reddit post, The Bunk Police's CEO Adam Auctor stated that the protest is intended to raise awareness of the necessity of harm reducing test kits at music festivals. The Bunk Police were removed from distributing their kits at Electric Forest in 2017.
This announcement follows in the wake of a successful protest made by the group at Bonnaroo this month. In Tennessee, along with many other states, The Bunk Police's kits are considered paraphernalia under the law.
With the rise in prevalence of Fentanyl and other deadly opioids, The Bunk Police believe their test kits are a necessary preventative measure capable of stopping overdoses. Over the last two years, as the group has been removed from festivals for distributing kits, they have increasingly shifted their focus toward developing a mobile network, Bunkbot. According to the company, Bunkbot has over 10,000 subscribers on its alert network, allowing attendees to notify others of the presence of Fentanyl-positive products on festival grounds.  
Rather than continue to keep a low profile, however, The Bunk Police are shifting their strategy. Auctor states that with the rise in overdoses as a leading cause of death in the United States, the group's new focus is to bring attention to the need for substance test kits in the most visible way possible. 
The Electric Forest protest will begin this Friday, June 28th at 2:00 PM. Attendees are encouraged to meet "Between the two large, green dogs made of leaves (in front of the main entrance)" if they would like to participate.
FOLLOW THE BUNK POLICE:
Facebook: facebook.com/bunkpolice
Twitter: twitter.com/bunkpolice
Instagram: instagram.com/bunkpolice