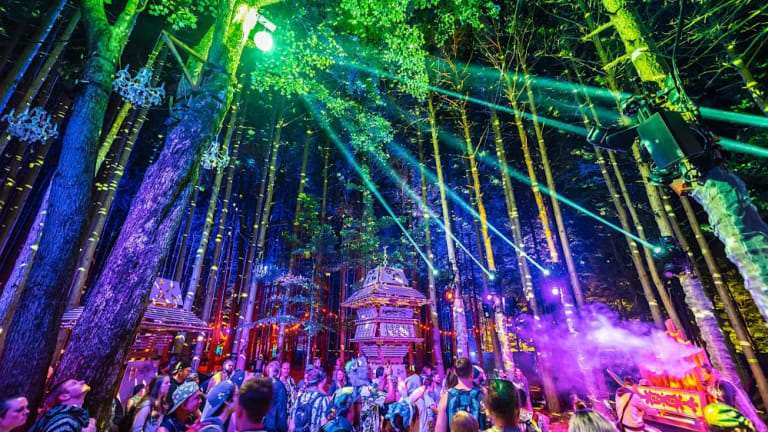 Electric Forest Cuts Programming Down To One Weekend in 2019
Michigan festival Electric Forest has taken place over two weekends for the past two years.
Popular Rothbury, Michigan music festival Electric Forest has graced the tree lines of the Double JJ Resort for two weekends over the past two years. Sadly, in 2019 they will be cutting back to just one weekend, taking place on June 27th-30th. 
In a statement posted to social media, the festival's organizers explained:
During the next year the Electric Forest grounds will see many exciting improvements that include upgraded landscapes, areas with new grass, and infrastructure improvements across the site. Most importantly, a new multi-year Sherwood Forest conservation plan will take effect.

Protecting and curating the grounds of Electric Forest for generations to come is important to all of the Forest Family. The impact that comes with two weekends will need to be reduced for the new improvements to take hold.

With conservation and longevity in mind, Electric Forest will be one magical weekend in 2019.
To many this will be a disappointment - but in light of the current state of the environment, necessary actions must be taken to preserve the festival we know and love. It's great to see a festival take responsibility for their well-documented impacts. 
Wristbands and lodging packages for the festival will go on sale at 12:00 PM on Friday, Dec. 7th with a Six in the Forest and Four in the Forest Loyalty pre-sales happening on Dec. 5, 2018.
Electric Forest's organizers have yet to announce any 2019 lineup details.
Follow Electric Forest:
Facebook: https://www.facebook.com/ElectricForest/
Twitter: https://twitter.com/Electric_Forest
Instagram: https://www.instagram.com/electric_forest/