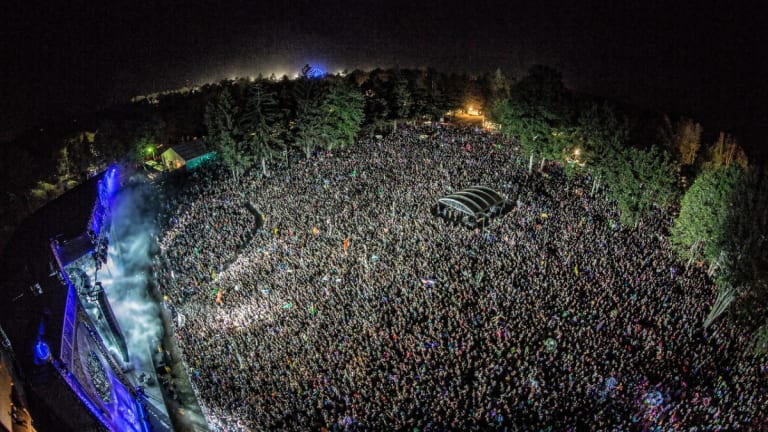 Electric Forest Staffer Cuts Hundreds of Volunteers Days Before 2019 Event
Many of the volunteers had already arrived to start working.
A last-minute reduction in staff has turned into a logistical nightmare for many who were planning to volunteer at the 2019 edition of Electric Forest. Kingdom Promotions - a staffing company enlisted by the Rothbury, Michigan festival's organizers - has reportedly terminated hundreds volunteers in the days leading up to the event.
An email from the event staffing agency obtained by Festive Owl cites an unforeseen staff reduction as the cause of the cuts, explaining that the deposits paid by volunteer hopefuls will be refunded immediately. As can be seen in the ensuing thread, however, numerous volunteers had already traveled to the festival grounds, some of whom have no lodging or means of return.
Electric Forest 2019 will take place from June 27th-30th. Among its headliners are Alison Wonderland, Kygo, Bassnectar and Zeds Dead; organizers recently announced set times for this year's event.
A spokesperson on behalf of Electric Forest did was not immediately available to respond to EDM.com's request for comment.
UPDATE - June 25th at 3:38 PM: Electric Forest's organizers have issued the below statement.
Kingdom Productions was hired by a third party staffing vendor, and were contracted by that vendor to help them fill volunteer positions at EF2019. While the number of volunteer positions for them to fill was clearly specified in their contract with that vendor, Kingdom overstaffed their available positions by several hundred. These volunteers were not hired by the festival and are not part of Electric Forest's Fan2Staff program. With Electric Forest sold out since last December, unfortunately there are no options for the festival to consider how we might be able to help those affected by Kingdom Productions' error. There is physically not enough space on site to accommodate them. 
FOLLOW ELECTRIC FOREST:
Facebook: facebook.com/ElectricForest
Twitter: twitter.com/Electric_Forest
Instagram: instagram.com/electric_forest