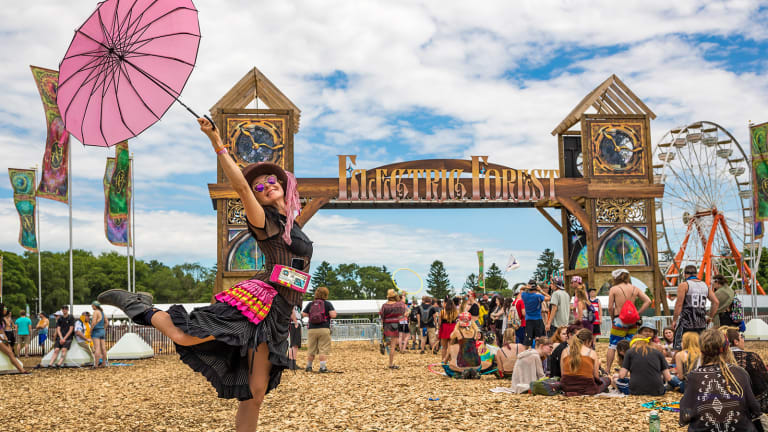 Electric Forest's Wish Machine Returns Ahead of 2020 Event
Electric Forest is challenging its attendees to make an impact.
Electric Forest is activating its Wish Machine once again well ahead of its 2020 edition. Wish Machine challenges Electric Forest festivalgoers to make an impact, and in return, Electric Forest will make an impact on their festival experience. 
The submissions process is simple. Electric Forest prompts users with two blank fields. The first is "If I [fill in the blank]." This is followed by "Then Electric Forest will [fill in the blank]."
Year after year, Electric Forest attendees have come up with thoughtful responses to answer those open ended prompts. 
One wish committed to a cleanup day at Denver Parks & Recreation, and in return the gathering's organizers granted the submitter her wish to play the festival's Silent Disco. Another submission committed to creating a guided art program with a focus on wildlife protection. In return, they granted the submitter's wish to host her own workshop on the festival's grounds.
Though these wishes may seem small on their face, overall, the Wish Machine program has rolled up into a profound aggregate impact. Despite belonging to an industry that has widely struggled to get away from its image plagued by waste and hyper-consumption, Electric Forest is doing its part to make a global impact in a creative way. By the numbers alone, Wish Machine created 4,500 volunteer hours, and with its return ahead of 2020, the program will undoubtedly be bigger than ever in the time forthcoming. 
FOLLOW ELECTRIC FOREST:
Facebook: facebook.com/ElectricForest
Twitter: twitter.com/Electric_Forest
Instagram: instagram.com/electric_forest