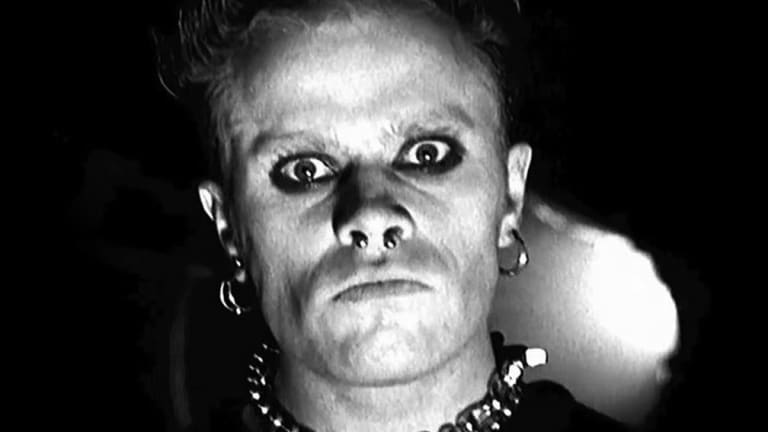 Elton John Pays Tribute to The Prodigy's Keith Flint on  Beats 1 Show
Elton John shared kind words for Flint on his show Rocket Hour.
Sir Elton John shared some kind words for Keith Flint in the preview for his show Rocket Hour, which airs on Apple Music's Beats 1 March 16th. Kicking off the show with The Prodigy's "Firestarter," Elton John paid his respects to Flint, and described the group's work as "seminal."
On the topic of Flint's passing, John said:
"Opening the show with ['Firestarter'] to pay tribute to Keith Flint, who passed away. What a shame. What a seminal record, what a seminal group they are or were. I don't know if they'll continue, but when I first heard that and saw the video I just thought, 'Wow, what is this?!' Such a tragedy. My condolences to Keith's family and the band. They are one of the most original groups to come out of England… ever."
On March 4th, Flint was found dead at his Essex home. The Prodigy frontman was 49 years old. Since his passing, many dance music icons have also paid tribute to the big beat pioneer.
Elton John's Rocket Hour airs Saturday, March 16th at noon EST on Apple Music's Beats 1. Listen to it live here.

FOLLOW THE PRODIGY:
Facebook: facebook.com/theprodigyofficial
Twitter: twitter.com/the_prodigy
Instagram: instagram.com/theprodigyofficial
SoundCloud: soundcloud.com/theprodigy