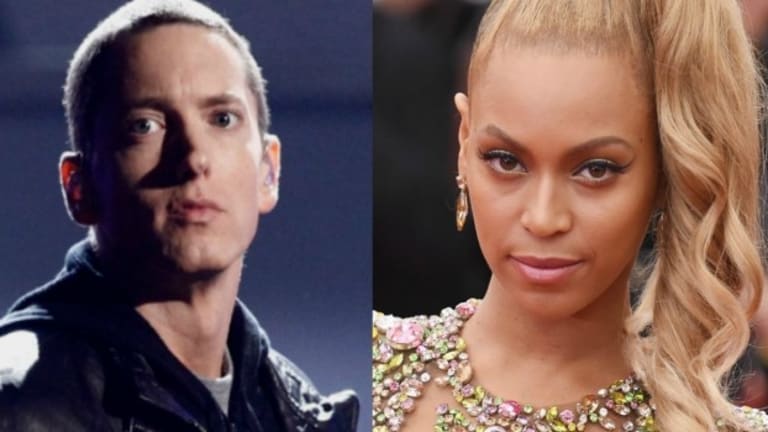 Eminem Drops A New Single "Walk On Water ft. Beyonce" From Forthcoming Album
The rap god is back!

There is no doubt that everyone is hyped about Eminem's upcoming long awaited album Revival. And as time passes, the curiosity keeps on increasing.
The rapper was in the news a few weeks ago regarding how cleverly his manager, Paul Rosenberg gave out the name of the new album. Now, the time is finally here. A few days ago, Eminem just shared the first single off the new album and for this track, he has teamed up with the industry heavyweight, Beyonce. Not only this, he also pretty much gave out the name for the track on his Instagram before the track was even released.

The two forces did an incredible job on this track. Strip away the drums and you are exposed to the strong & beautiful voice of these artists. This piano led-ballad, just flows perfectly. Produced by Skylar Grey and Rick Rubin, the track revolves around two sides of the spectrum that is soft vocals from Beyonce and Eminem's calm yet strong vocals. This will be Eminem's follow up album to the Marshall Mathers LP 2 which was released back in 2013 and we sure are excited for this album. Also, Eminem is all set to appear as a musical guest on "Saturday Night Live," hosted by Chance The Rapper on November 18. Listen to the track below: