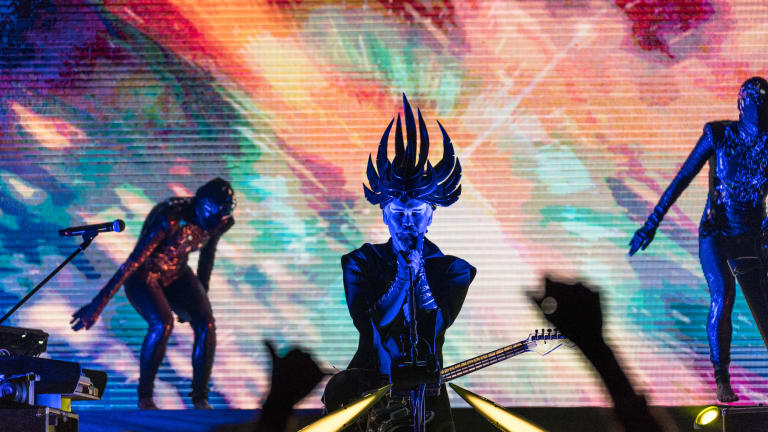 Empire Of The Sun to Embark On 10th Anniversary Tour for Debut Album
It's hard to believe Empire of The Sun's Walking On A Dream is a decade old.
Empire Of The Sun's career-making album Walking on A Dream turns 10 years old, and to celebrate, the group is performing it on tour like never before. 
The Australian duo Empire Of The Sun (real names Luke Steele and Nick Littlemore) are embarking on a 21-stop tour across North America. The tour kicked off with three sold-out nights at the Metro in Chicago that saw the duo reimagining many of the elements that defined their groundbreaking album, and of course, performing the hits that helped drive its global success.
Empire Of The Sun's unique blend of alternative electronic music came at a time when electronic music as a whole was beginning to break into the mainstream. In their forthcoming performances, the band is revisiting the album that propelled them into the spotlight while incorporating new instrumentation, remixes, visuals, and more into the performance. The band has been known to put on theatrical performances and this leg of shows represents one of their most ambitious touring endeavors to date.
Fans around the world will be able to tune into the band's June 12th show in Dallas via the Oculus Venues app, available on the Oculus Go or the GearVR. For more information, check out Empire Of The Sun's website.
FOLLOW EMPIRE OF THE SUN:
Facebook: facebook.com/empireofthesun
Twitter: twitter.com/empireofthesun
Instagram: instagram.com/empireofthesunsound
Soundcloud: soundcloud.com/empireofthesunsound