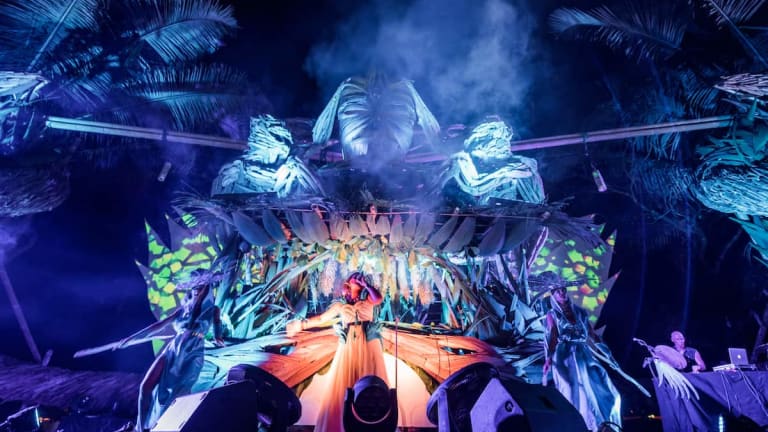 Envision Festival Releases 2020 Lineup
Tipper and RÜFÜS DU SOL top the bill of the eco-forward Costa Rican festival.
Like many other countries in Central America, South America, and around the world, Costa Rica's lush rainforests and biodiversity are being threatened by deforestation and climate change. Envision Festival is fighting to preserve and restore the coastal jungles of Uvita and bring awareness to the cause. The yearly event teaches attendees about conservationism, and a portion of all profits benefiting Costas Verdes Beach & Forest Restoration. The festival's organizers have just released the full lineup for 2020.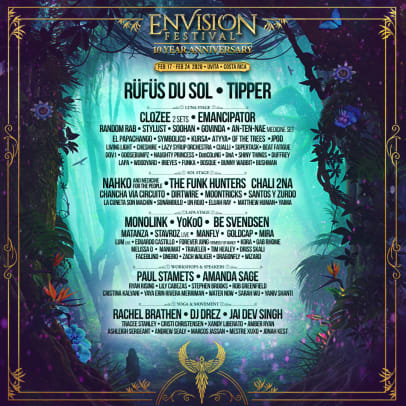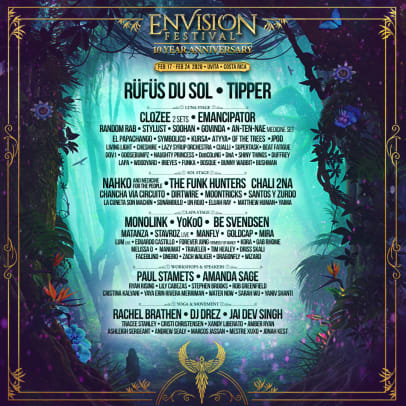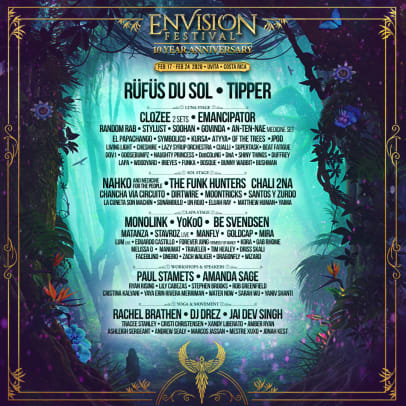 The lineup for the ten year anniversary of the festival includes superstars RÜFÜS DU SOL and technical wizard Tipper, as well as a plethora of artists in the realm of house, techno, bass music and more. Also included are massive Costa Rican acts like Sonámbulo and Un Rojo as a part of Envision's Latin American Showcase. 
Speakers and workshops will be hosted at Envision as well, providing education and raising awareness for conservation efforts and methods of fighting deforestation and damage to the environment. As one of its "Pillars," Envision prides itself on this education so that attendees leave with knowledge of how to best contribute to the fight for ecological restoration. 
In addition, the eco-friendly festival hosts yoga sessions and art showcases in addition to promoting a healthy lifestyle. In its tenth year, Envision hopes to contribute even more to restoration efforts through music and art, and organizers have already reforested over 45,000 trees in its tenure. 
See the full lineup for Envision Festival and purchase tickets here. 
FOLLOW ENVISION FESTIVAL:
Facebook: facebook.com/EnvisionFestival
Twitter: twitter.com/EnvisionFestCR
Instagram: instagram.com/envisionfestival
Website: envisionfestival.com