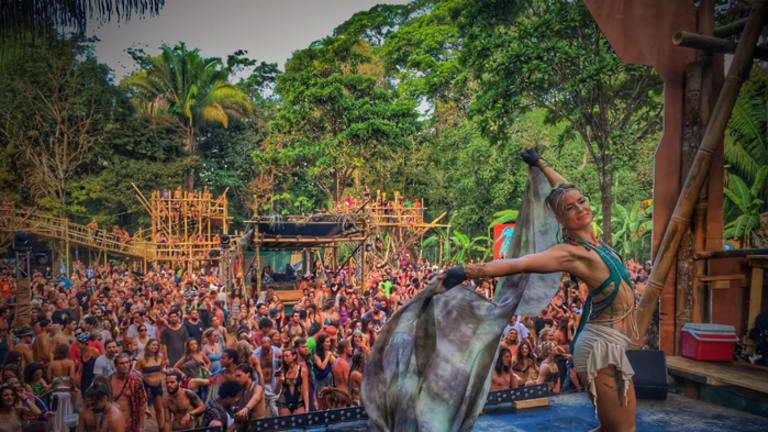 Envision Music Festival Has Released Their Dreamy Lineup
Take a trip to Costa Rica and experience Envision, the music festival utopia.
Here is a great excuse to go to Costa Rica and it's three words. Envision Music Festival. The 9th annual event has announced it's stacked lineup, giving us every reason to make a trip to the tropical haven. The headlining artists include sunrise sets by Griz and Tycho (aka a once in lifetime experience) then more talent by Trevor Hall, The Floozies, La Chiva Gantiva, Santos Y Zurdo, Frikstailers, CloZee, Nicole Cruz, Random Rab, Grouch In Dub, Deya Dova, Lee Burridge, Bedouin, Sabo, John Acquaviva, and many more.
This 4-day music festival is equipped with gorgeous views, meditative activities and the best of electronic music in Utiva, Costa Rica. What more could you ask for?
Founder Josh Wendel:
Coming into our 9th edition, we really wanted to step up our game. We created a diverse and extremely strong gathering of well-established international artists and local emerging talents. Without a shadow of a doubt, we are proud to announce the best lineup in the history of Envision!
Start booking your flights for paradise February 28th- March 3rd. 
Click for the phase 1 lineup below. Phase 2 will be announced closer to the event.