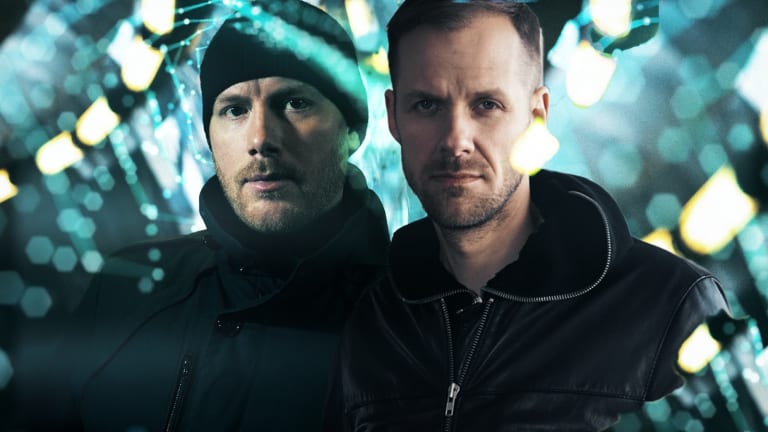 Eric Prydz to Play More B2B Sets with Adam Beyer as Cirez D
Their Brooklyn and Los Angeles performances were no flash in the pan.
House and techno fans came from far and wide to watch Adam Beyer and Cirez D A.K.A. Eric Prydz perform back-to-back nights of back-to-back sets in Brooklyn last weekend. Afterwards, Beyer revealed that he and Prydz would play similar shows in 2019.
"Thanx [sic] for 4 incredible shows," read a tweet written by Beyer on December 2nd, the day after the second show wrapped up. "We tried to bring a different set each time and i think it worked. We will be back with more next year."
In addition to his wildly successful career as a DJ/producer, Beyer is also the label boss of Drumcode, the highest-grossing techno imprint in the world. Prydz, his fellow Swede, is iconic in his own right. Whether under his real name, his Pryda moniker, his Cirez D techno alias or his new project, Tonja Holma, his contributions to contemporary electronic music are impossible to overlook.
Neither Adam Beyer nor Eric Prydz have yet to announce a date or location for their next back-to-back performance at the time of writing.
H/T: Dancing Astronaut
FOLLOW ERIC PRYDZ:
Facebook: https://www.facebook.com/EricPrydzOfficial/
Twitter: https://twitter.com/ericprydz
Instagram: https://www.instagram.com/ericprydz/
SoundCloud: https://soundcloud.com/eric-prydz 
Follow Adam Beyer:
Facebook: https://www.facebook.com/realadambeyer/
Twitter: https://twitter.com/realAdamBeyer
Instagram: https://www.instagram.com/realadambeyer/
SoundCloud: https://soundcloud.com/adambeyer