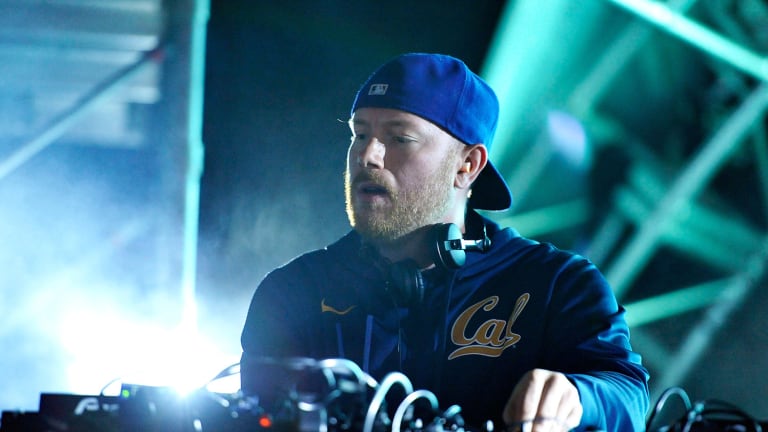 Eric Prydz Teases Behind the Scenes of EPIC 6.0 Holosphere Stage Show
By the numbers alone, EPIC 6.0 Holosphere will be the most ambitious dance music stage show yet.
When it comes to dance music performance Eric Prydz has always been perceived as a thought leader in the field. With grandiose stage designs, lights, and visuals, his EPIC (Eric Prydz In Concert) shows are a true spectacle. In a new story published by The Verge, we learned more about Prydz' most ambitious endeavor yet, EPIC 6.0 Holosphere, which the superstar producer is set to debut at Tomorrowland on July 20th.
Prydz stated that his goal with EPIC has been "to try and blow people away, but in a way that they haven't been blown away before at an electronic dance music event." Prydz started EPIC in 2011, and it's taken many iterations since then to bring about the forthcoming Holosphere. 
An illuminated sphere with over 2.4 million LED's is the foundation of the Holosphere experience. Prydz will perform from within the sphere which has the ability to adjust its lighting to either show Prydz inside or obscure him completely with visuals. Fans who've seen Eric Prydz previously will be happy to know much of the visuals supporting the Holosphere experience will be brand new. This is mainly because previous shows were created as flat 2-D images, while the sphere is adding a 3-D supported visual experience due to its shape. 
While the sphere itself is a hallmark achievement for Prydz, it's not the only spectacle shaping the show. Massive video displays are part of the backdrop along with over 500 controllable light fixtures adding color to the stage.
By the numbers alone, Holosphere is a one-of-a-kind production. However, Prydz goes the extra mile to ensure each EPIC show is unique by insisting the entire performance is done live. That means no pre-planned sets, lighting schemes or time-coded animations. Granted, Prydz' team knows the flow of his music, but as Prydz changes songs during a performance his lighting team and visual artist need to change their direction on the fly along with him. The improvisation both from Prydz and his team behind the scenes make every EPIC show a unique experience. 
On the matter of pre-planned performances, Prydz commented, "I can't see how preparing a full set in a quiet hotel room while eating a club sandwich and having the TV on in the background, is going to resonate with the people at the festival you're playing, or the club. I don't believe that exists." 
Eric Prydz's debut Holosphere show goes live at Tomorrowland on July 20th.
FOLLOW ERIC PRYDZ:
Facebook: facebook.com/EricPrydzOfficial/
Twitter: twitter.com/ericprydz
Instagram: instagram.com/ericprydz/
SoundCloud: soundcloud.com/eric-prydz